What Is Italian Ice Cream?
Italian ice cream is widely praised for its enormous range of flavors and reliance on fresh ingredients. Often available from small shops and artisan makers, Italian ice cream falls into three major categories: gelato, sorbetto, and Italian ice. Gelato closely resembles ice cream, but is traditionally made using a different freezing method and ingredients. Sorbetto and Italian ice are both fruit-based flavors, but sorbetto may contain dairy ingredients, while Italian ice does not.
Gelato is a creamy, rich type of Italian ice cream that can come in hundreds of flavors. Like ice cream, gelato is made from a dairy base, but uses a high proportion of milk to cream, making the dessert lower in fat than regular ice cream. Gelato is also frozen using a slow whipping process, which reduces the amount of air that is mixed into the finished product. Less air results in a denser, thicker compound that is often softer than regular ice cream.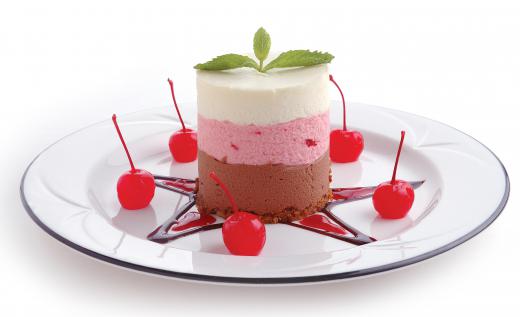 The many flavors of gelato include classic favorites such as chocolate and vanilla, but also branch out into unusual areas. Popular Italian ice cream flavors include spumoni, a colorful mixture of chocolate, strawberry, and pistachio flavors, and zabajone, a combination of cream and Marsala wine. Gelato also lends itself to new, unusual flavors rarely found in traditional ice cream, such as lavender, brown sugar, and chocolate infused with cayenne pepper.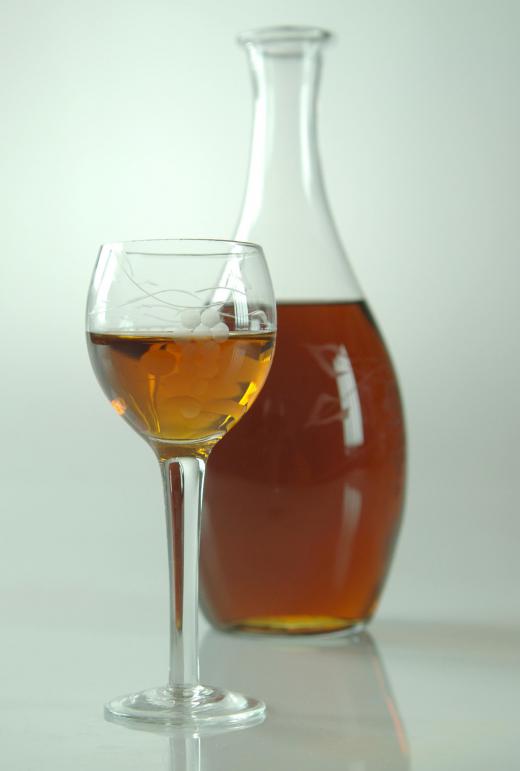 Sorbetto is fruit-based Italian ice cream that uses little or no dairy and eggs. This often makes the mixture suitable for vegans and those with allergies to lactose, but it may be wise to ask vendors about milk or egg ingredients. Despite the lack of dairy, sorbetto is often quite creamy, and may come in many different fruit-inspired flavors. Apricot, blood orange, and pear are all popular seasonal flavors, made only when the fruit is at the peak of ripeness. Melon, fig, and raspberry are also regular favorites in Italian ice cream shops.
Italian ices are similar to sorbetto, but may have more of an icy texture and flavor. They are sometimes ground into fine flakes, similar to Hawaiian shave ice, but may also be served more like a popsicle. Since ices rely on fruit juices and syrups, flavors are often relatively simple. Lemon, orange, and cherry are all flavors commonly found in Italian ices. Less commonly found than gelato or sorbetto, ices are often sold from street carts around recreational areas such as beaches and playgrounds throughout Italy.


By: M.studio

A scoop of Italian ice cream.

By: unpict

Italian ice cream is also known as gelato, and it's available in many different flavors.

By: Heater

Spumoni is a popular Italian ice cream flavor.

By: spinetta

Marsala wine is used in one popular Italian ice cream flavor.

By: Viorel Sima

Italian ice cream uses less cream than regular ice cream.