The International Standards Organization (ISO) is a collected network of national standards in a range of industries that are designed to facilitate trade and efficiency between nations and companies that demonstrate ISO compliance. Meeting system standards in a particular ISO compliance regime also conveys a level of respectability and reliability to a company that may result in it obtaining local or foreign contracts, as well as import/export licenses and agreements. Many suppliers in the global market will not work with a company unless it is ISO certified. The ISO organization is headquartered in Geneva, Switzerland, and coordinates standards for over 162 countries. ISO 9000 standardization in particular is certification concerning quality management business principles, and is of particular importance in international commerce as a mark of superior oversight of a business structure.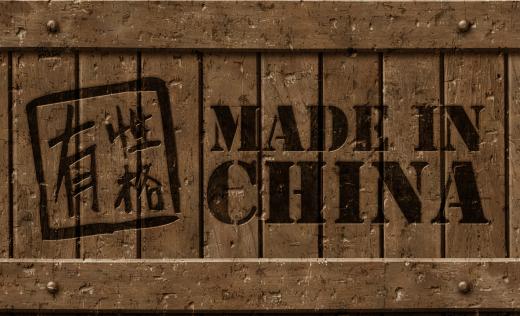 Becoming ISO certified is not a simple or easy task. Rigorous ISO audits must be completed to certify a company and it may take up to three years for a company to reorganize and prepare itself for certification. The International Organization for Standardization has what is known as a conformity assessment process that looks at everything from products and materials used by a company to its services, systems, and people. They must all measure up to recognized international specifications, though the ISO itself does not perform the assessment leaving that up to local ISO Members or regulatory bodies.
The standards system for ISO compliance is further broken down by broad levels of business interest. There are dozens of different certification regimes in ISO compliance categories ranging from mathematics in the natural sciences to railway engineering, and the glass and ceramics industries. Several broad scale categories also exist, however, including ISO 9001 Quality Management Systems (QMS), ISO 14001 for Environmental Management, ISO 22000 for Internal Food Safety Management, and so on. Certification in the ISO 9001 QMS system is the most widely applied for, with 951,486 organizations certified as of 2007, accounting for 32% of all ISO compliance certifications issued to date. As of 2009, the nation holding the largest number of ISO certifications was China with over 250,000, placing it well above the other top nine nations, such as Russia, Germany, and the UK.
ISO auditors, themselves, are trained through the local ISO Member Body, or ISO registrar, which can include any one of a number of organizations from the American Society for Quality (ASQ) in the US to the Chartered Quality Institute (QTI) in Britain, or globally through BSI Management Systems. Once certified through ISO audits, the process is not permanent, and ISO auditors must re-certify an organization as standards change. The ISO 9001 2008 Quality Management Systems certification, for instance, expired in November 2010 and became obsolete for companies who met the 2008 standards.


By: vencav

The ISO is headquartered in Geneva, Switzerland.

By: Butch

China held more than 250,000 ISO certifications in 2009, more than any other country.