What is Involved in the Immigration Process?
An immigration process depends on a country's immigration laws as well as the grounds on which an immigrant applies for the right to enter, live, and work in a country other than his own. In many cases, the immigration process begins with the submission of an application along with documentation supporting the applicant's request. From there, the immigration process may require the completion of interviews, background checks, or other processing that helps immigration officials decide whether a petition is legitimate and should be granted. After an immigrant arrives in his new country, he may be subjected to additional tests and processes before he is granted the right to remain in the country permanently.
Many countries require applicants to meet specific criteria before being allowed to immigrate. In many cases, these criteria are tied to either family or work. For example, many countries issue marriage visas to their citizen's spouses. Parents, children, or siblings may also be able to sponsor each other for immigration. Employers may likewise wish to hire a candidate who holds citizenship in another country and may be able to sponsor the immigration of that employee. Some countries may have immigration programs in which workers who do not have an offer of work but who are highly qualified and who have a good chance of finding employment can immigrate for the purpose of finding a job.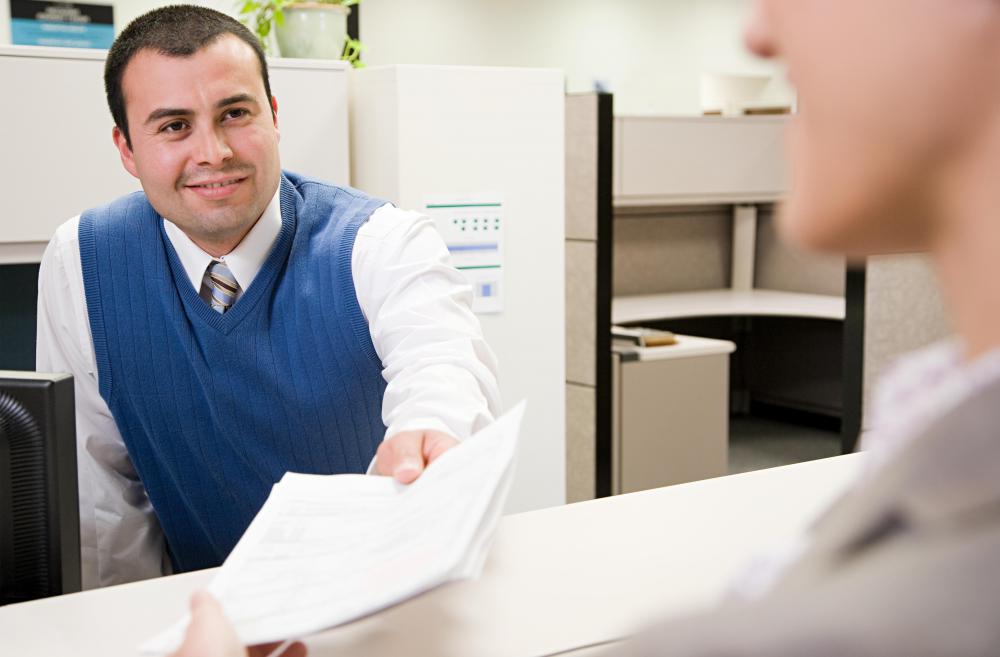 Other immigration programs include visas for students, which may also permit the student to work, at least part time, while in school. Individuals who are fleeing political, social, or religious persecution may be able to apply for asylum in another country. The grounds for qualifying for either of these immigration programs will vary considerably by country.
After an individual establishes that she has the grounds to immigrate, she can begin the application process. Many countries require the completion of a written application, though these applications can now often be completed and submitted online. The immigration process may require the applicant to submit documentation, sometimes extensive, along with the application. This documentation can include birth certificates, medical records, and, in the case of a marriage or family visa application, proof of one's relationship to the sponsoring party.
Once the application is submitted, the applicant may have to submit biodata, such as fingerprints, to ensure the person's identity and determine that he does not represent a threat. The applicant may also be asked to undergo an immigration interview with an immigration official. After the application and documentation are submitted, the applicant will be informed of the immigration agency's decision whether to approve her application.
If an application is approved, the applicant is usually free to travel to the country to which he wishes to immigrate. At this point, the immigration process may involve a probationary period in the immigrant's new country, with the requirement that he maintain his job or establish the genuineness of his marriage. He may also be required to pass a cultural or civic examination prior to becoming eligible for permanent residency or citizenship.