What Is Involved in Making a STD Diagnosis? (with pictures)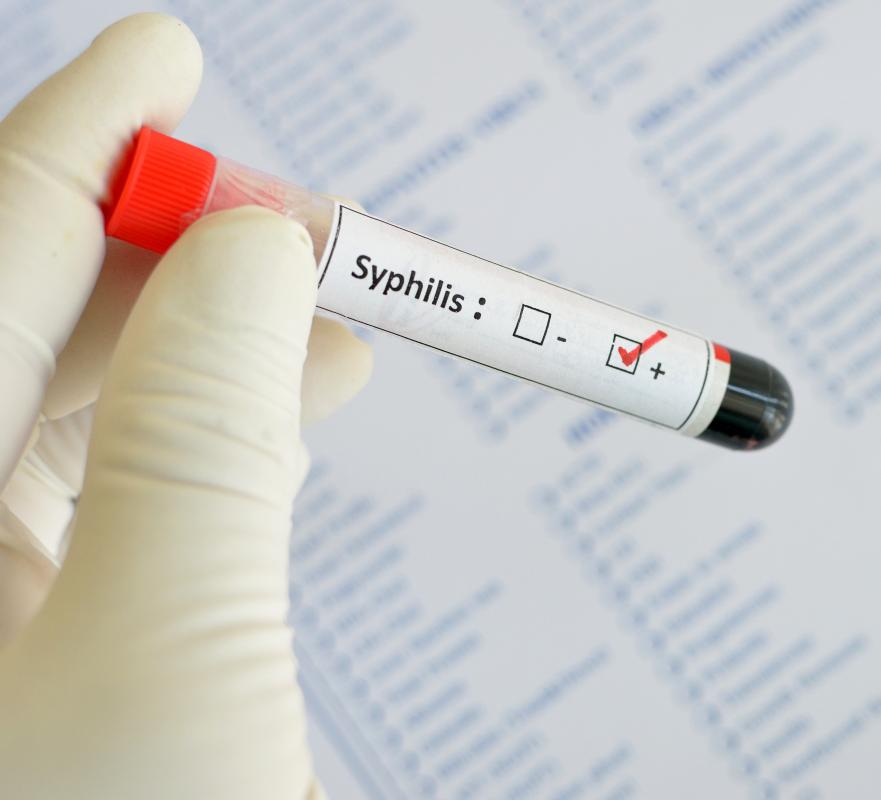 Treating a sexually transmitted disease (STD) as soon as possible is considered important by many health professionals. Before treating an STD, however, a doctor must first diagnose it, which usually involves several steps. A doctor will usually inquire about a patient's sexual history, then perform a physical exam. Laboratory tests may also be necessary to properly diagnose an STD.
During an STD diagnosis, a doctor typically will ask for specific information regarding a person's sexual history. He will ask about different sexual partners, and whether the patient is in a monogamous relationship. He usually wants to know this information to assess a person's risk of contracting an STD, or spreading it to others. While this may be embarrassing for some, many times it is a necessary part of diagnosing an STD.
Performing a physical examination is also a crucial part of an STD diagnosis. During this, the doctor will examine a patient's genital region. By doing this, he may find physical signs of certain types of STDs.
Genital herpes may cause painful blisters or sores in the genital area, as well as on the anus. In the case of a human papilloma virus (HPV)infection, the doctor may notice small bumps or warts surrounding the genitals. These may be hard and smooth, or soft and cauliflower like. Syphilis is another STD that causes sores, which are referred to as chancres, and they are usually painless.
Although many experienced doctors may be able to identify a certain STD just by examining any sores in the genital area, he may still take small samples to confirm an STD diagnosis. These samples are usually sent to a laboratory, where they are tested for certain viruses and bacteria. Since some STDs, like chlamydia, do not produce many noticeable symptoms, a doctor may also take samples of any genital discharge or fluids. Some STDs, like HIV, may require a blood test to confirm the diagnosis.
As soon as an STD diagnosis is confirmed, doctors will usually begin treatment. Most patients are also strongly urged to notify all of their sexual partners. This is strongly recommended to ensure that an STD does not spread.
In some areas, patients are able to notify past sexual partners discreetly. This can be done by the patient providing personal information about each person with whom they have had sexual contact. Individuals known as disease intervention specialist will then contact each person on the list to let them know of their possible exposure to an STD.
Performing a physical examination is a crucial part of an STD diagnosis.

Sexually transmitted diseases (STDs) are increasingly referred to as sexually transmitted infections (STIs) by medical professionals.