What Is Involved in Higher Education Management?
Higher education management is a career field that involves leading and directing policies and practices at universities and colleges. Professionals in this field determine the ethos and mission of a school and guide its operations. A master's degree or doctoral degree usually is required for anyone who aspires to a higher education management position, and certificates are available for people who already have graduate degrees in other fields. Job settings might be academic or related to student affairs and activities. Positions can include dean, department director and president or vice-president of an educational institution.
Duties in higher education management can involve supervising teaching and support staff members, negotiating with students, resolving conflicts in a campus crisis and researching data-based strategies to improve the school's atmosphere and performance. Bargaining with faculty members over contracts, creating financial plans, shaping curriculum and forming innovative plans to expand or improve the university also are tasks that might be handled by people in higher education management. The duties can also include raising funds and keeping facilities in line with the most contemporary technology and design standards. Colleges are often anchors of a community, so many leaders in higher education management also spend time initiating partnerships with communities so that families, grade schools and businesses feel invested in the college's presence.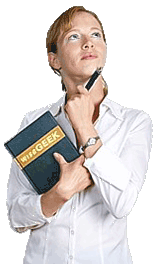 People who have earned degrees in higher education management can land jobs in any segment of academia, including four-year public colleges, trade schools, community colleges and junior colleges. Private college governance also is an option. Aspiring administrators can study general higher education management, but many of them seek specialized degrees in specific management areas, such as institutional management, which involves mastering fundraising and marketing; or enrollment management, which involves supervising financial aid processes, admissions, recruitment and marketing to prospective students. Many universities offer degrees or certificates in higher education management online, and others require students to train on campus.
Academic preparation for a degree in higher education management involves studying under the tutelage of veteran higher education faculty members and conducting original research for use in published dissertations. Some aspiring higher education administrators might also hold full-time jobs or internships in low-level supervisory positions during their matriculation. Coursework focuses on such topics as organizational structure, curriculum development, personnel services and the role of ethics in a collegiate environment. University housing, diversity in student enrollment, donor behavior and the history of higher education are also typical courses. Many degree programs also offer courses in information systems management for higher education managers who want to oversee the technology and networks that anchor a school's communication functions.
AS FEATURED ON:
AS FEATURED ON:






Woman holding a book