What is Involved in Dislocated Shoulder Surgery?
Dislocated shoulder surgery is usually performed on people who have an unstable shoulder that is prone to dislocation. Most people who have only one dislocation can be treated with physical therapy and support, making surgery unnecessary. Dislocated shoulder surgery for an unstable shoulder — cases in which dislocations are repeatedly occurring — can be performed in different ways depending on the needs and wishes of the patient and the operating physician. Properly performed, surgery is usually effective at stabilizing the shoulder joint and preventing future dislocation.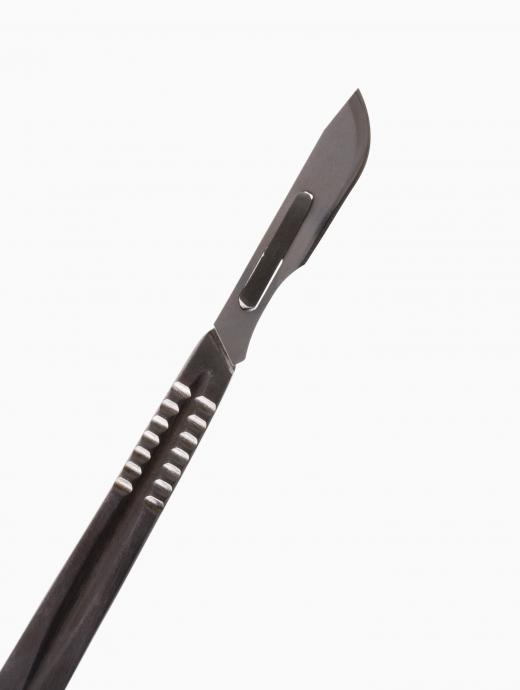 Shoulder dislocation is the most common joint dislocation, accounting for around half of the total dislocations. A partially dislocated shoulder, in which the joint is out of position but not all the way out of the socket, is called subluxation. Usually, this injury occurs in sports or trauma situations such as bike accidents or industrial accidents, but falling on an outstretched arm or colliding with another person or object can have the same result. Dislocated shoulders are usually severely painful because the muscles surrounding the shoulder joint tend to spasm when the joint is dislocated.
People who have shoulder instability often worry about future dislocations, especially athletes and other people who cannot or are unwilling to change their lifestyles to make dislocation less likely. If a person dislocates the shoulder frequently, it could do permanent damage to the joint, aside from being a painful injury that requires rehabilitation and time out of training and other activities. It is in these cases that surgery is most likely to be recommended.
Dislocated shoulder surgery can be either arthroscopic or through an open incision. Arthroscopic dislocated shoulder surgery is done through very small incisions using an arthroscope, which is a tiny camera used to see inside the joint, and small instruments to repair the tendons and ligaments in the shoulder joint. Open dislocated shoulder surgery requires a larger incision and is more invasive. Both surgical techniques provide good results, and the type used for a particular patient will depend on the injury itself and the operating physician.
Depending on the specific dislocation, there are several parts of the shoulder joint that could need surgical repair. Most commonly, there is tearing or loosening of the ligaments that connect the humerus — the upper arm bone — to the labrum and glenoid, the cartilage and bone of the shoulder blade socket. The surgeon will reattach or tighten these ligaments. There can also be tearing or loosening in other structures, such as the tendons that attach to the bicep muscle. The surgeon will need to examine the entire joint area to ensure that he or she has repaired all of the damage.
As with any surgery, dislocated shoulder surgery has some risks. Patients may have adverse reactions to the anesthesia or other medication prescribed, or the surgical wound could become infected. Some patients will experience future dislocations even if the surgery was perfectly performed. Patients must follow a rehabilitation program in addition to surgery to help the shoulder recover and to strengthen the surrounding muscles; failure to do so may lead to poor results. Most patients will recover successfully, however, and will likely not need to stay in the hospital for more than a night, if at all.


By: MAST

A dislocated shoulder commonly occurs during biking accidents.

By: iofoto

A scalpel is a small, sharp knife that is used in surgeries to make incisions.

By: Monkey Business

If a patient has a shoulder that is prone to dislocation, he or she may need to have shoulder surgery.

By: pixelcaos

Tendons in the bicep may need to be reattached or loosened during a dislocated shoulder surgery.