What is Investment Property Software?
Purchasing and selling real estate for investment purposes is a popular way to earn extra money. The job is made easier thanks to a variety of investment property software aimed at specific niches. Home buyers, real estate sellers and property developers have computer programs available to make the process easier. These programs help calculate the current value of property, its future appreciation, cash flow planning, tax information and a wide range of other options.
When an investment has matured, investment property software for selling land, a house or a condo can help the seller understand the value of a property. By downloading this software onto a computer and entering a property address, a world of data flows out. The biggest advantage these programs offer is estimating the proper selling price for investment properties. These programs look at the home's appreciation, sale prices of similar homes in the area and a variety of other factors to reach this number. These programs also help answer questions from prospective buyer, such as projected property values and taxes.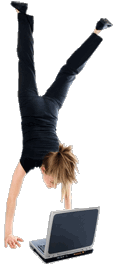 Property buyers also find investment property software to be useful because it levels the playing field with real estate agents. The biggest benefit is that the buyer can see a property's history,such as every previous sale, and get a feel for an investment. Like the seller's tools, this program helps the buyer make a smart investment because the estimated future value of the property and taxes are listed. Another handy feature with most investment property software is a mortgage calculator that shows what monthly payments will be, based on interest rates, down payment and total purchasing price of the home. Many of these programs also provide features for landlords, in order to estimate how much rent to charge based on mortgage and property location.
Builders of commercial investment properties also have a wealth of options with investment property software. These programs help develop cash flow plans, absorption schedules and unit costs if the property is being broken up, all of which allow reports to be written in order to make a presentation to investors. Many of these programs allow for entering a parcel of land and discovering its current value and its estimated value with commercial property built on it. This is a great tool for investors planning to build a shopping center, stand-alone business or restaurant.
AS FEATURED ON:
AS FEATURED ON:






Woman doing a handstand with a computer