What is Internet Stalking?
Internet stalking, also called "cyber stalking," is a crime that involves harassing an individual, group, or company by using the Internet. Actions that amount to Internet stalking may seem innocent taken individually. However, when the seemingly innocent actions are made in concert with each other, it can make the victim feel harassed and feel like his or her privacy has been violated. This is when the actions toward the victim amount to Internet stalking.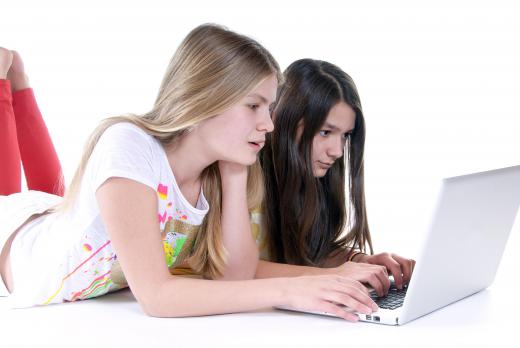 Internet stalking can take many different forms. Though it sometimes may be as simple as repeatedly making false and damaging statements about the victim in spheres of the Internet where he or she has a presence, when the harassment ventures outside the arena of the World Wide Web, it can get particularly frightening. For example, a stalker may usurp a victim's online identity and provide personal information to various third parties who inadvertently harass the victim because of their impressions that the victim wants to meet in real life. Situations such as these that go beyond the scope of the Internet can make a victim feel like his or her personal safety is threatened, which is sometimes the intent of the stalker.
It has been found that in most cases of Internet stalking, the stalker wants to exert some control over his or her victim. Though there have been a significant amount of cases of same-sex Internet stalking, most often the stalker is a man and his victim is a woman. Furthermore, many cases involve people who have had a prior intimate relationship and the stalker chooses the Internet as his or her means to harass the victim because of the perceived anonymity in doing so.
Anyone who is the victim of an Internet stalker should contact the local police department to determine if there is any legal recourse may be taken. Many metropolitan areas have developed special task forces to deal with the threat of Internet stalking and other forms of computer crime. While it is generally hard to make a successful criminal charge of Internet stalking, simply getting law enforcement involved and informing the individual that his or her actions may amount to a crime has typically led to ceasing the harassment.
If the harassment continues, there are some precautions and actions the victim should take in order to protect himself or herself as well as build a case against the stalker. Every harassing comment, email, and chat should be saved and put in a special folder. Additionally, the victim may file a complaint with the stalker's Internet service provider. Last, it is important that the victim never post his or her location on social networking sites or otherwise on the Internet in order to protect his or her personal safety. By doing so, the victim of Internet stalking may minimize the damage caused by the harassment and give himself or herself the best chance of building a case against the stalker.


By: alexskopje

Some locations have specific laws against Internet stalking and other forms of online harassment.

By: jogyx

Endlessly harassing an individual online is considered internet stalking.

By: mikkolem

It's essential to protect your personal identity, especially at the beginning of any online relationship.

By: kreizihorse

Internet stalking may include sending harassing emails.