What is Integrative Health? (with pictures)
Integrative health or medicine may be considered the next medical frontier, although it may make use of some practices that are ancient. It is the idea of combining the best in current western medical treatment, with a variety of alternative therapies that may also prove useful. This type of health care is often practiced at a center where a variety of practitioners work, given the patient options to receive treatment from a number of them in a convenient manner.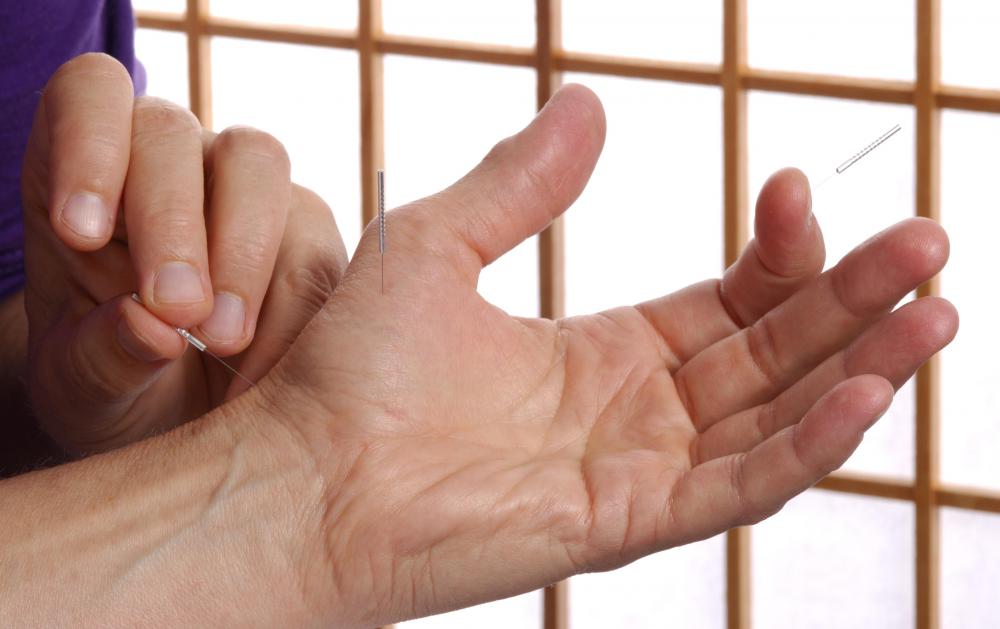 People can use integrative health centers as their primary treatment source. However instead of expecting to get traditional medical treatment, a variety of treatment strategies could be tried. Most centers suggest they aim at the whole self in the community, and in the mind body spirit connection. For example, a person might see a doctor for chronic allergies at an integrative health center. Part of the treatment could involve using antihistamines, but from that point, additional treatment could be prescribed, including meditation or yoga to stimulate breathing or create relaxation, nutritional counseling to eliminate allergens, acupuncture or acupressure to dull histamine response and a variety of other techniques. Sometimes several treatment methods are offered, and the doctor and client in partnership decide which ones to try.
Centers that have the greatest population of practitioners may have the most to offer the person seeking an integrative health experience. There are also much smaller practices where only a few alternative practitioners are available. These may still be very appealing when a person favors an approach to medicine that is not fully grounded in western medical thinking.
While some might dismiss alternative medical approaches as quackery, clearly all medical experts do not share this opinion. In the United States some of the largest and best-known integrative health centers are attached to very famous hospitals, like Duke. While these medical centers do support and provide research on a number of alternative approaches, they also don't hesitate to turn to Western medicine when it's called for.
A doctor wouldn't avoid prescribing antibiotics to treat strep throat, for instance. The common view is that integrative health provides the best of all worlds, by offering a patient many different ways to get health care and remain healthy. Interest in this field is definitely shown at medical schools too, where a number of doctors can now study electives that cover alternative medical approaches.
One issue with integrative health may be how to pay for it. Many alternative therapies recommended may not be covered by most basic insurance plans. This could translate into exclusive medical treatment for a certain class and above only, and that concept falls outside many alternative treatment philosophies. On the other hand, growing acceptance of integrative medicine by the medical community might make its treatments more accepted by insurance companies in the future.
Acupressure is sometimes used when people want to have integrative health care.

Acupuncture can be apart of an integrative health plan.