Impaired credit occurs when an individual's or corporation's credit rating is reduced. The credit rating refers to an estimate of how likely someone is to pay back a loan and how responsible that person has been with money. Credit ratings are used to determine whether to lend money, and if so how much. As such, an impaired credit rating can be a serious hindrance.
Both individuals and private companies have credit ratings. A private person's credit rating is normally kept by Experian, TransUnion and Equifax, which are considered to be the three major credit bureaus. A business credit rating may be administered by Equifax Business or Moody's and may be published by Standard & Poor's.
A person's credit rating impacts his ability to get a loan by letting the bank or lender know whether he is trustworthy and/or likely to pay back the loan. This can mean he may have difficulty getting a mortgage, financing a car, or even qualifying for a credit card if he has a poor credit rating. Credit scores normally range from 300 to 850. Anything below 650 is normally considered poor credit or subprime and anything above 700 is normally considered good to excellent.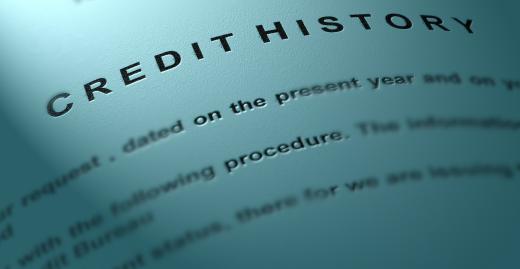 Depending on the business, a business credit rating may be a three digit number similar to an individual. The business credit rating may also be rated as a letter; for example a company may be an A+ credit risk. A business credit rating not only impacts a business's ability to borrow for business expenses or expansion, but it also may impact investor perception of the company, affecting whether shares of stock are bought and sold and for how much.
Because a credit rating is so important, an impaired credit rating — or a credit rating that is poor — can create a major problem for the company or individual. An impaired credit rating could preclude him from getting a loan. It could also result in the individual being charged a much higher interest rate if he is lent money.
Credit rating is based on payment history and several other factors, including the types of credit available to the individual, the length of the credit history and the amount of credit used. One common reason for an impaired credit rating is that a person does not pay his bills on time, resulting in a poor payment history record and an impaired credit rating. Other problems that can impair credit include using too much credit and/or opening too many loan accounts.
AS FEATURED ON:
AS FEATURED ON:






By: Pixsooz

Overdue and unpaid bills can lead to impaired credit.

By: karam miri

An impaired credit rating can create a major problem for a company or individual.

By: neirfy

Impaired credit describes a credit history that leads prospective lenders or card issuers to deem a consumer a credit risk.

By: roberto lunerti

Those with a low credit score and rating may be required to have collateral for a loan.