What is Google® Analytics?
Google® Analytics is a free service that allows users to monitor the traffic and activity on their websites. The data can then be used to improve site performance. When paired with Google® AdWords, the effectiveness of online marketing campaigns can be easily analyzed and adjusted according to the behavior of website visitors. This makes Google® Analytics one of the most popular services online.
To use this service, website managers have to sign up for a free Google® Analytics account. Users will then be given access to their Google® Analytics dashboard as well as the code needed to collect visitor data. The code is a Javascript component that must be inserted into the body of each webpage to be monitored. It will remain invisible while recording relevant visitor data. The recorded data can be viewed at any time on the user's dashboard.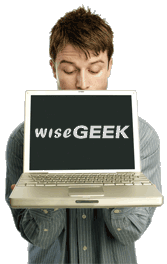 The data recorded by the code includes the visitor's geographic location, time and length of visit, and his or her browsing behavior. Google® Analytics also can keep track of any referring sites that lead each visitor to the webpage, including search engines, links in e-mail marketing material and other digital collateral and pay-per-click networks. Users who combine the service with Google® AdWords can also receive detailed reports on their campaigns, along with return on investment (ROI) data. All information is compiled and presented in a comprehensive, easy-to-read format for the user to review. The reports are easily exported to other formats, facilitating easy data sharing between partners.
Google® Analytics has proven to be very valuable to businesses and marketing campaigns with an online component. Strategies can be streamlined according to the behavior of the website's visitors. This allows users to attract more visitors to their websites, increase the frequency of return visits and the time visitors spend on the websites and maximize the ROI for each campaign.
The service is not without its shortcomings, however. Although data reports are programmed to update on an hourly basis, the sheer amount of data being processed by Google® Analytics can lead to backlogs of 12 hours or more. In addition, the code used by the service might be blocked by certain types of ad blockers, which leads to data from some visitors being left uncollected. A number of critics also complain that Google® Analytics has a tendency to slow down the loading times of websites, although the claim is disputed by Google® and its supporters.
AS FEATURED ON:
AS FEATURED ON:






Man holding computer