What Is Gondwana Game Reserve?
Gondwana Game Reserve, situated on a large area of land in South Africa, is home to many types of animal, including all of the so-called "Big Five", making it a popular tourist destination. The main purpose of the Gondwana Game Reserve is to preserve the biodiversity of the surrounding countryside and, in the process, reintroduce species such as the cheetah. Tourists are able to stay in luxury accommodations and are taken on trips through the reserve to see the native wildlife.
Getting to the Gondwana Game Reserve is relatively easy via either a four-hour car journey from Cape Town or a flight into a small airport nearby. Within the 27,182-acre (11,000-hectar) reserve are several types of terrain, including mountains, plains and ravines, meaning a trip to the area can provide a highly diverse experience. This area of the country also is free from malaria.
One of the main attractions of the Gondwana Game Reserve is the Big Five set of animals, including lions, rhinoceroses and elephants. There are a number of other interesting animals on the reserve, such as springboks, bat-eared foxes and zebras, but the Big Five are the ones most people visit the reserve to see. The variety of wildlife is partly a result of the large size of the reserve, which allows for a number of different types of terrain and environments. There also are many native African birds, such as the Cape vulture and olive woodpecker, making the reserve popular among bird spotters.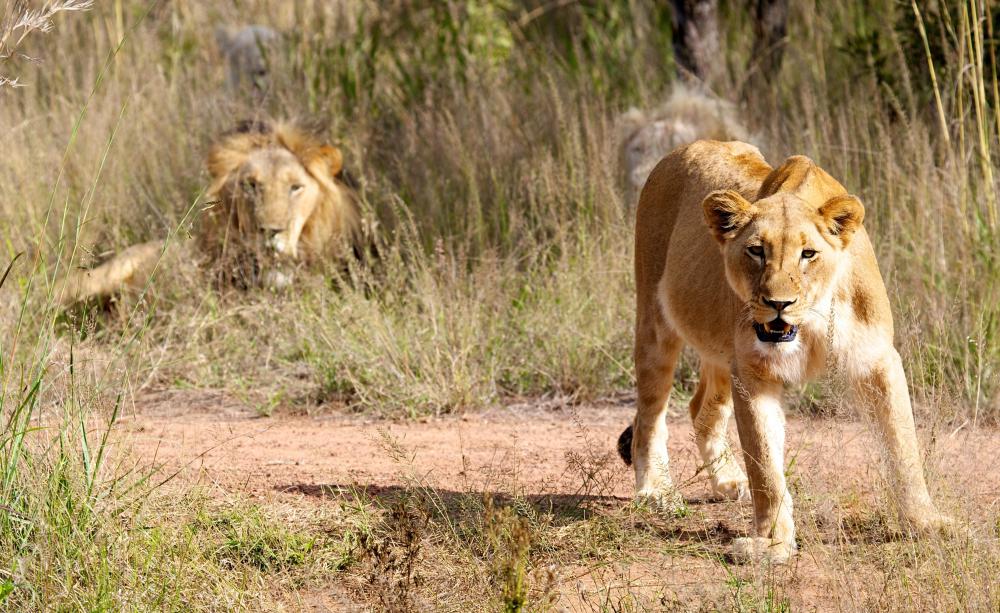 Plant life is another attraction of the Gondwana Game Reserve. The park is considered a Fynbos reserve — the only reserve to hold this designation — as part of the Fynbos ecoregion, which features more than 9,000 species of plants. This plant diversity, unique for such a relatively dry area, is on par with that found in tropical rainforests. There also are many types of wildflower on the reserve, although the exact species a visitor will see depends on which part of the reserve he or she visits.
Aside from the wildlife, the Gondwana Game Reserve is setup for guests to enjoy their stay in relative comfort. The accommodations have views across the mountains, and the facilities include spas, swimming pools and a bar. Some of the rooms also provide views of water holes that are often frequented by the reserve's wild animals. There is a restaurant, although visitors are encouraged to have breakfast outside to take advantage of the surroundings and attractive environment. One of main lodges of the Gondwana Game Reserve also is a popular destination as a conference venue.
By: Palenque

The Gondwana Game Reserve has zebras.

By: Loic LE BRUSQ

Gondwana Game Reserve is located in South Africa.

By: johanelzenga

Gondwana Game Reserve is four hours from Cape Town.

By: Michael Ireland

Lions may be found at the Gondwana Game Reserve.

By: JohanSwanepoel

The Gondwana Game Reserve contains cheetahs.