What Is Galvanized Metal Roofing?
Some types of metals are suitable for use as roofing material, though some metals that would otherwise be perfect as roofing are often susceptible to rust and corrosion. Galvanized metal roofing solves this problem by combining the strength and durability of steel with a protective layer of zinc that helps prevent corrosion and rusting. The process of applying the zinc to steel is known as galvanization, and galvanized metal roofing will therefore be durable, easy to install, and resistant to water damage. Warehouses, factories, and large buildings often use this type of roofing to help keep costs down while still allowing for plenty of strength and durability.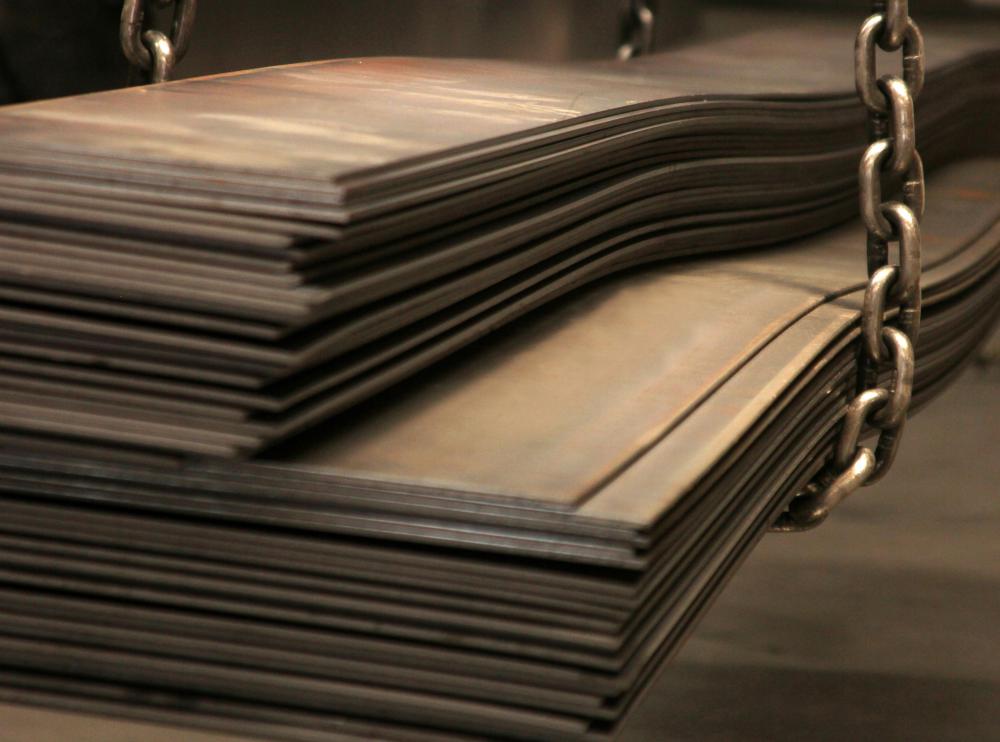 Galvanized metal roofing usually comes pre-cut into sheets that can then be secured to a roof structure. These panels can also be cut or otherwise altered on-site to accommodate corners or unusual roof features. The galvanized metal roofing is usually bolted down, though thinner sheets may be screwed down instead. Very often the sheets are corrugated, which means each panel features ridges that aid in water runoff and help increase the flexibility of the material. Large roofs will often feature galvanized steel panels because the cost of such a roof will be significantly lower than one comprised of wood and asphalt roofing tiles.
Installing galvanized metal roofing can be less labor-intensive than other types of materials. The sheets are usually fairly large, and they only need to be bolted or screwed down; other roofing materials often need to be nailed down. The panels for such roofing can also be smaller, which means more panels will be necessary. A typical tile roof, for example, will feature more tiles, which means the installer will need to spend more time arranging and securing each tile. Galvanized metal roofing is also likely to outlast other roofing materials, which means rebuilding or repairing the roof will not be necessary as often.
This type of roofing is not without its drawbacks, however. Steel can be somewhat heavy, especially thicker gauges of steel, so the roof structure will need to be built in such a way that it can support the weight of the galvanized metal roofing. This type of roofing can also cause a fair amount of noise, especially during heavy rains or high winds. This may not be an issue for most structures, especially if the building is well insulated or soundproofed, but it can be problematic in some settings such as large retail establishments.