What is Freeview® Digital TV?
Freeview® digital TV is Australia's free digital television service that launched in October 2002. The general goal is for all Australian analog TV signals to convert to digital TV reception. Consumers with cable TV and digital satellite TV will still be able to view their favorite stations, but consumers who use an antenna for analog signals won't be able to receive signals unless they use a signal converter.
A digital TV will be able to receive the Freeview® digital TV signals, as will a High Definition Television (HDTV). The digital TV signals are received by a satellite dish and then travel through the coaxial cable to the TV. A splitter changes the signal into both a digital picture and a digital sound signal for viewing on a HDTV. Other common names for an HDTV are cable-ready TV and satellite TV.
Consumers in the digital TV service area who own an analog TV do not have to purchase a new digital TV or an HDTV. Freeview® digital TV does, however, offer digital TVs with the its logo on them. Freeview® digital TV offers many digital TV channels and digital radio channels.
Digital TV boxes are available for purchase to convert existing analog signals to a digital signal. These are simple to install by disconnecting the coaxial antenna cable from the back of the TV and routing it into the converter box first and then to the TV. Digital TV boxes allow access to on-screen programming and parental controls, and a remote control usually is included.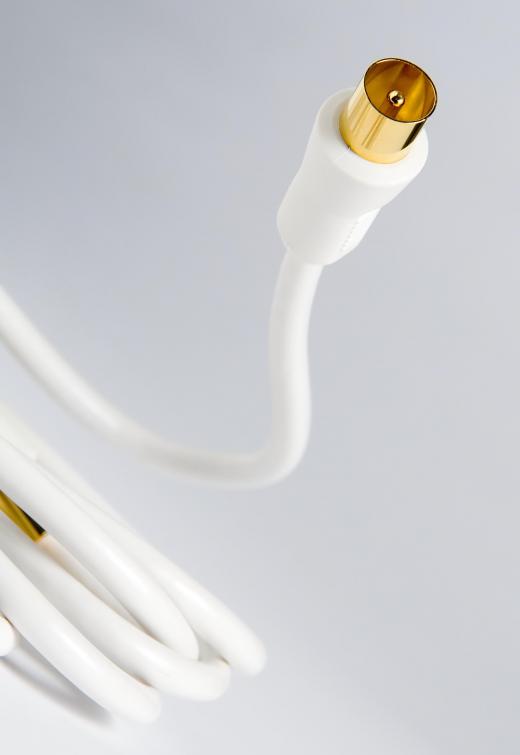 Digital TV receivers can be purchased with a Digital Versatile Disc (DVD) player. This allows users to record movies or shows for later viewing. These models vary in features offered and price range. Some models allow real time pause and play features.
A digital TV receiver may also be purchased with a disc-less feature, which records shows onto a hard drive. Freeview® digital TV offers several versions with large hard drive capacities. There are various features in each model, such as including a DVD and Video Cassette Recorder (VCR), automatic weekly auto scan feature for new channels, recording one channel while viewing another and slip time recording to enable viewing of the beginning of a recording program before it has finished recording.
Digital TV usually supplies a much clearer signal than analog signals. The picture is generally much crisper and the sound is clearer. This is the main reason that cable and satellite dish companies have used a digital signal in the past years. Consumers were willing to pay for better quality in picture and sound, and it is now available at no charge.
There also is Freeview® digital TV service available in New Zealand and the United Kingdom.
AS FEATURED ON:
AS FEATURED ON:






By: ksena32

Australia implemented a conversion from analog TV signals to digital reception using Freeview Digital TV.

By: jeffrey van daele

Coaxial cable is typically used during cable TV installation and for some computer, audio and visual equipment.