Final Fantasy® is a major media franchise that began with a role-playing video game (RPG), Final Fantasy®, for the Nintendo Entertainment System, released on 18 December 1987. As of 2009, the franchise consists of twenty-eight games, including 12 numbered titles and numerous spin-offs, three animated productions, two full-length CGI films, and several printed adaptations of the games. The Final Fantasy® franchise was conceived by the Japanese company Squaresoft, which later merged with Enix, another game company, to become Square Enix.
Since its founding, the Final Fantasy® franchise has sold more than 85 million units and is widely considered the most popular RPG franchise in the world. It is also the fourth best-selling video game series in the world, only bested by Mario, Pokémon, and The Sims. Aside from being RPGs, the signature feature of Final Fantasy® games are long and elaborate stories, which are often widely praised by critics. This contrasts with the idea of a video game being a fun distraction with a simple premise. Final Fantasy® games are often described as being more like an interactive book or movie rather than a "video game" in the style of platformers like Mario or arcade games like Pac-Man.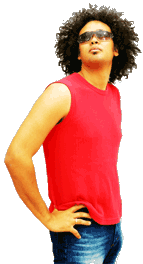 The 1987 title, Final Fantasy®, introduced many features to role-playing games that subsequently became standard for the genre, and today exist in games like World of Warcraft. Though the franchise has been popular in Japan since its inception, sales in the United States and Europe did not really take off until the release of Final Fantasy VI in 1994 and the release of Final Fantasy VII in 1997. Besides the in-depth stories, the Final Fantasy® series, especially Final Fantasy IV and on, is known for its ambitious orchestral soundtracks, many of them composed by Nobuo Uematsu. Uematsu is often recognized by critics and fans as the greatest video game composer of all time. His music has been performed in concert halls around the world.
In 2001, the Final Fantasy® series hit the big screen with Final Fantasy: the Spirits Within, the first attempt at a photorealistic rendered 3D feature film. Unfortunately for Square Enix, the film received mixed reviews and was a box office bomb, losing the company about $94 million, the greatest box office loss in history at the time. The second movie of the franchise, Final Fantasy VII Advent Children, released in 2005, went straight to DVD, selling over 2.4 million copies and getting a better critical reception.
AS FEATURED ON:
AS FEATURED ON:






Man with hands on his hips