What Is Experimental Cancer Treatment?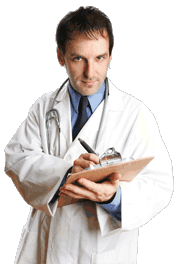 Experimental cancer treatment is any cancer therapy that has not been approved by a governing authority for use in treating cancer but which may be used as a treatment during testing to determine whether it works. While many forms of cancer can be effectively treated with chemotherapy, surgery and other accepted methods, patients with forms of the disease that do not respond to approved therapies often try an experimental cancer treatment. Such treatments may include drug regimes and gene and radiation therapies aimed at suppressing or destroying cancerous tumors. Some patients also may consider alternative treatments, including herbal remedies, special diets and exercise. Patients should discuss the risks and benefits of these procedures with their doctor when considering any type of experimental cancer treatment.
Pharmaceutical companies are continuously developing new drug treatment regimes and finding new uses for older drugs. Some of these pharmaceuticals find their way into clinical trials as potential cancer-fighting agents. These drugs may be tested alone or in combination with other treatments to find the most effective therapy. Some experimental cancer treatment drugs are only used to treat certain forms of the disease. If conventional treatments are not effective for a patient, then he may inquire with his doctor about current drug trials that hold promise for treating his condition.
Along with new drugs, gene therapy is another important area of cancer research. This experimental cancer treatment involves targeting tumors and boosting the body's ability to fight cancerous cells. While gene therapy shows promise as of 2011, this treatment also presents a number of potential drawbacks because of the viruses used to deliver modified genes to the patient's cells. Some people also have ethical issues with altering the human body's genetic code in this manner.
Radiation therapies using heat and light to destroy tumors are another development in experimental cancer treatment. These types of treatments are often non-invasive and can be used along with more conventional methods to more effectively fight the disease. Radiation therapies also may have more manageable side effects compared to chemotherapy and surgical techniques.
Alternative medicine encompasses treatment methods that use holistic medical therapies designed to help the body fight cancer. When used in combination with conventional therapy, this is known as complementary medicine. Some simple treatments may involve taking herbal preparations or switching to a special diet. Patients also may begin exercising and meditating to improve their overall mental and physical health. While many of these treatments have little scientific evidence behind them, some cancer patients feel it gives them their best chance for recovery along with fewer negative side effects.


Doctor taking notes