What is Employer Branding?
Employer branding is a term used to describe the many different strategies that a business uses to build a reputation among individuals with the skill sets and backgrounds to move the company forward. Part of the branding process involves marketing the company to this select group of potential employees, identifying the reasons why those individuals should choose employment with the firm rather than with other companies who are interested in hiring them. This often leads to the need to differentiate the employer in the eyes of potential employees in some manner, often relying on a combination of benefits, opportunities for advancement and a desirable day to day culture in the workplace.
With employer branding, the focus is on convincing prospective employees that a given company is the best employment option available, and is most likely to provide the individual not only with stable employment but also other benefits that will improve the quality of his or her life. This is because the process of employer branding requires identifying qualified personnel, then proactively targeting those personnel for hiring. As part of this phase of the branding process, many companies work closely with universities and other institutions of learning to evaluate the qualifications of students as they graduate and prepare to enter the work force. Doing so makes it possible to market the company to those students, possibly winning them over before competitors have the chance to make an offer.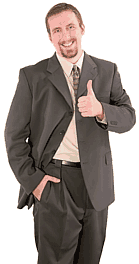 Even within the wider community, employer branding is often used to help make people aware of not only what the company looks for in the way of employees, but also what employees receive in return for their committed service. While this includes offering wages and salaries that are competitive within the job market, it also involves providing benefits such as health insurance, pension plans, and other perks that are proven to attract certain types of employees. In addition, the company will seek to distinguish itself in some manner that is likely to further attract people with specific skill sets. For example, a company that has a reputation for operating with as small a footprint on the environment as possible will be more likely to attract engineers and others who are environmentally conscious and concerned about ecological balance in the areas where the company has a presence.
The exact components used in employer branding will vary, depending on the nature of the business and the skill sets it requires of its employees. In areas where competition for qualified employees is particularly aggressive, employers will often match or exceed monetary benefits but also offer additional benefits that are likely to inspire a sense of pride and identity within employees, a factor that not only helps to attract the right people but also aids in building employee loyalty and making sure the business can benefit from the talents of those employees for many years to come.
AS FEATURED ON:
AS FEATURED ON:






Businessman giving a thumbs-up