What Is Eggplant Lasagna?
Eggplant lasagna is a variation on traditional lasagna. Typically, although not always, the traditional lasagna noodles are replaced by layers of thinly sliced eggplant and the dish is made free from meat. This makes the dish lower in calories and carbohydrates than traditional lasagna. A variety of vegetables can be used in the dish as well as traditional ingredients, such as marinara sauce and ricotta and mozzarella cheeses. In addition, eggplant lasagna can be made vegan, which means it's free from meat, dairy, and eggs.
The most basic variety of eggplant lasagna uses fresh eggplant that has been peeled and sliced to approximately 1/4-inch (about 0.64-cm) thick. The concept is that the slices of eggplant will replace lasagna noodles. If the eggplant is sliced too thick or is shaved to thin, it will not achieve the appropriate effect. Then, layers of marinara sauce, ricotta cheese and mozzarella cheese can be added, similar to the way traditional lasagna is constructed in alternating layers.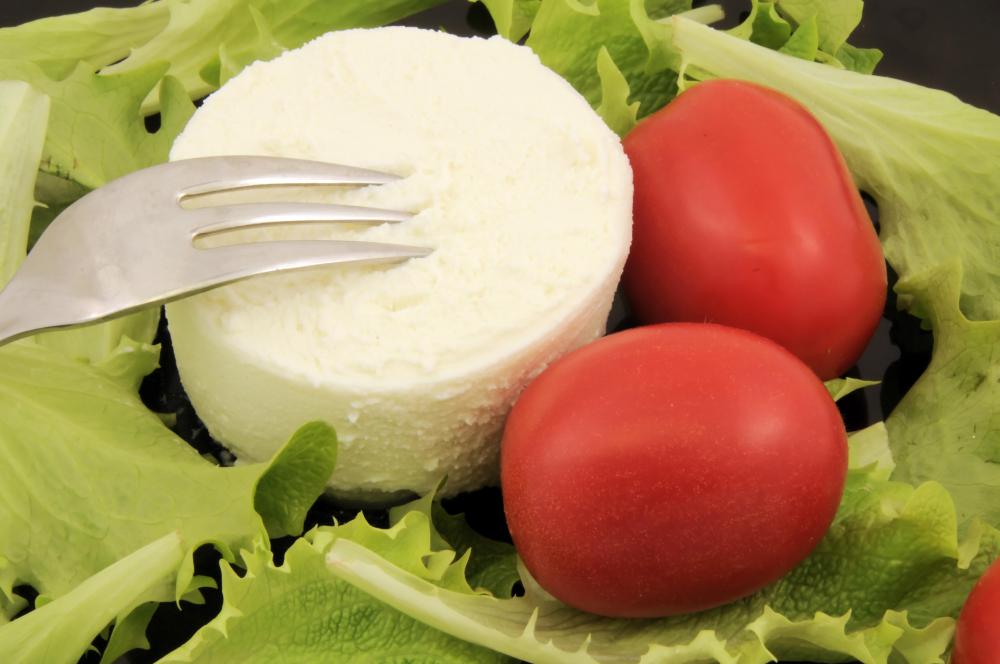 Sometimes the eggplant is pre-cooked before it is added to the dish. It can be baked until it is soft, or it can be fried to give it a crispy texture. Some people take the extra time and effort to grill the eggplant as well. Others prefer to add a layer or two of cooked lasagna noodles to give it a more traditional flare.
Some people choose to make eggplant lasagna a bit heartier. They may add zucchini, spinach, mushrooms, or summer squash to their marinara sauce, for instance. They might also simply add these ingredients as another layer to the dish. Similar to the eggplant, the vegetables may be baked, fried, or grilled.
While red marinara sauce is the most popular type of sauce for lasagna, other sauces can be used. For example, white Alfredo sauce can be mixed with the red sauce to give it a creamier consistency. For people who prefer to avoid red sauce altogether, there are some recipes that only use alfredo sauce.
Although most people tend to make eggplant lasagna because it is free from meat, others may decide to add meat to the dish. If meat is added, ground beef is a popular option. Other options include ground turkey, chicken, or veal.
In the alternative, some people may prefer to follow a vegan recipe. This might include creating a ricotta cheese substitute by processing tofu until it reaches the same texture and consistency as ricotta. Soy-based cheese also can be used as an alternative.
Once the layers of the eggplant lasagna are placed in the dish, it is cooked. Although most people prefer to bake lasagna in an oven, some people prefer the efficiency of the microwave. Typically, the dish is baked for about 30 to 35 minutes. In the alternative, it can be microwaved for about 10 minutes.