What Is Donor Management Software?
Donor management software is a tool for tracking and organizing many of the tasks associated with an organization's donors and fundraising efforts. It can be used to help plan donor recognition, keep track of donations, and organize contact information. Donor management software may also help with fundraising efforts such as keeping track of grant deadlines, prospects, and research. The overall purpose of the software is to maximize the efficiency of an organization's fundraising efforts as they relate to donors.
One of the key elements of donor management software is the contact database. An effectively managed and utilized address list is one of the most important factors in fundraising. It can be used both to court new donors and to keep in touch with current supporters. Mailings are often sent for a wide array of reasons, such as thank you notes, invitations to special events, and newsletters. The contact database can also be used to ensure that the organization keeps in touch with all previous donors, board members, and other individuals who have somehow contributed to the cause.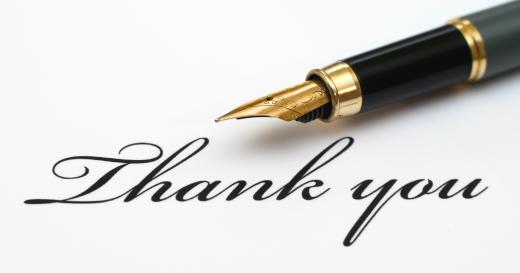 Donor management software may also be used to track individual contributor activity. This can include a record of previous contacts, such as mailings, recognitions awarded, and events the donor has attended. It may also keep track of when donations have been made and in what amount.
There are often several features in donor management software programs which can ease the task of managing large databases of information. Many programs have advanced search features, the ability to generate reports, and defaults which can aid with repetitive data entry. There are also programs that enable the sorting of information by different criteria so that it can be used for a wide array of purposes.
Another common feature of donor management software is various tools for providing reminders and tracking for various deadlines and responsibilities. This can include aid in remembering grant deadlines and sending correspondence. Some programs also keep track of tasks as they are completed so that if there are multiple people working with a single donor, it is easier to avoid miscommunication or unnecessary work.
Donor management software can also help to track different kinds of gifts. In addition to money, this can include services, supplies, and items donated for auction. A program may also be able to compile the information into a document for financial reporting purposes. Some programs have the ability to split gifts between different fundraising initiatives as well.
AS FEATURED ON:
AS FEATURED ON:






By: alexskopje

Donor management software can help to organize thank you letters sent to donors.