What is Disaster Insurance?
Also known as catastrophe insurance, disaster insurance is a type of insurance coverage that is geared toward aiding a business in recovery after the occurrence of some type of disaster. In many instances, the scope of coverage is focused on natural disasters like tornadoes, hurricanes, or earthquakes. The idea behind disaster insurance is to help a business recover as quickly as possible by managing the losses that threaten the operation in the aftermath of a covered disaster.
Unlike property insurance, which tends to cover a range of event such as theft or arson, disaster insurance focuses more on damages that are sustained as the result of a natural disaster. Depending on the scope of coverage that is identified in a given policy, the disaster coverage may help with losses that occur due to the destruction of operational facilities because of flooding or fires that occur as a result of the natural disaster. Increasingly, policies of this type also help with losses that are incurred when natural disasters cause a loss of electronic communications, effectively preventing the business from communicating with customers, shippers, and vendors as part of the day-to-day operation.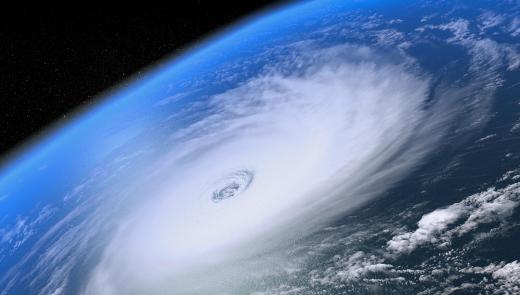 While the distinctions between property insurance and disaster insurance were once very clear, the concept of a hybrid insurance plan that augments the usual property coverage with some limited disaster coverage has become very popular in some areas of the world. For example, the property coverage may also include provisions that aid the business in the event of a flood. This approach makes it possible to purchase a single policy that is more comprehensive in nature, rather than maintaining two separate property and disaster insurance plans.
The cost of disaster insurance varies, based on factors like the location of the business, the total amount of coverage needed to allow the company to recover from the natural disaster, and the potential for one or more of the covered events to actually occur. For example, a business that is located along the shores of a river or lake would likely pay a little more for flood insurance than a business located a short distance from the body of water. In like manner, businesses located in areas near fault lines will pay more for earthquake insurance than those positioned further from the lines, and companies based inland will pay less for hurricane insurance than those that are located along the coast. As with any type of insurance coverage, comparing rates and plans offered by different providers can aid companies in securing the highest level of coverage for the lowest possible premium.
AS FEATURED ON:
AS FEATURED ON:






By: razlomov

Homeowners that live near the Gulf of Mexico often buy additional hurricane insurance.

By: James Thew

Disaster insurance helps businesses recover from tornado damage.

By: Jaroslavs Filsh

Disaster insurance can offer coverage for flooding damage caused by a natural disaster.

By: robepco

Disaster insurance is coverage that focuses on natural disasters like earthquakes.

By: lidokkk474

Disaster insurance covers property loss as the result of a catastrophic fire.

By: valdezrl

Disaster insurance can help pay for damage caused by lightening.

By: FrankBirds

People who live in higher risk areas, such as on a fault line, should invest in disaster insurance.