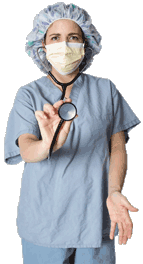 De Vivo disease is a highly unusual genetic disorder involving the transporter used to deliver glucose to the brain. Patients with this condition do not receive adequate supplies of glucose across the blood-brain barrier and typically experience cognitive and neurological deficits as a result. It usually begins early in childhood, typically starting with seizures, and can be difficult to control. The extreme rarity of the condition is an added challenge, as research into the subject is limited because so few people would benefit.
The precise origins of this condition are not well understood. Mothers typically have routine pregnancies and deliveries and at the time of birth, the infant may appear relatively healthy. Over time, seizures can develop, and the brain and head grow more slowly. The seizures and microcephaly can be a warning that something is wrong. A care provider may recommend medical imaging, testing of the cerebrospinal fluid (CSF), and a routine neurological evaluation to learn more about what is going on.
Patients with De Vivo disease have a genetic mutation that interferes with the function of the glucose transporter, type one. It cannot operate as effectively, and the brain doesn't receive all the glucose it needs to function. This can cause symptoms like seizures, difficulty walking, tremors, and poor coordination. Patients may also experience intellectual and developmental disabilities like difficulty learning and developing critical thinking skills. Some patients need assistive technology to help them complete tasks, and could require accommodations at work and school in order to perform to their full potential.
One option for management of De Vivo disease is a ketogenic diet to control the seizures, which consists of foods high in fat and low in carbohydrates. Treating the underling cognitive and neurological problems can be more challenging. Physical therapy can help patients develop strength and coordination so they can retain independence. Tutoring and other measures can help people with intellectual disabilities. The condition may be complicated in some cases by the presence of other disorders that interfere with treatment or therapy.
Patients with De Vivo disease, along with family members, may find it helpful to join a support group. Support specifically for this condition is available in some local areas or through membership in online clubs, which can easily accommodate international members. In other cases, people can join organizations that handle disorders related to the blood-brain barrier, seizures, or other aspects of De Vivo disease. Such groups can offer counseling, advice, information about new treatments, and general support for patients and their family members.
Doctor