Customer relationship management (CRM) software refers to applications that allow organizations to capture and maintain information on their customers and to track various types of interactions with these customers. It can be useful for improving the productivity of small, medium and large organizations. The software can be hosted within the organization or on the web, and in some instances, it might be available through a smart phone application.
With their focus on customer data, CRM software packages can extend beyond just contact management; they can aid a number of business functions, such as sales, customer service and marketing. Sales functions, known as sales force automation, speed the work of business sales representatives. Speeding this work reduces sales cycle time and can lead to increased sales.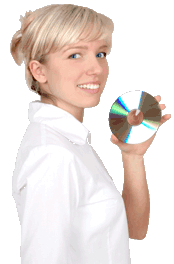 Another important aspect in CRM is customer service and support. A CRM software package often allows for tracking of phone conversations, emails and other information that is helpful to the organization. The firm's marketing department might also make use of a CRM software package for targeted marketing and for reviewing customers' issues, which might lead to understanding of features and improvements that customers would like to see in the future.
An appropriate CRM software package is a useful business tool for organizations of any size. Medium and small business sales departments will benefit from the support and process efficiency the software can provide. In the case of large enterprises, information on prospects and customers can easily become isolated, where one department does not have a view of the customer experience that is handled in a different department. This can be frustrating to customers if they feel that they need to repeat information and aren't being heard. A robust CRM software solution will address this issue and can improve customer satisfaction.
CRM software traditionally has been available as packages that were installed on organizations' own equipment. Many popular CRM applications have become web-based, or hosted, CRM options. Web CRM, which might also be called on-demand CRM, benefits companies by allowing their users to access the software from anywhere they have an Internet connection and a browser for on-demand CRM usage. Along with the advent of online CRM, many of these software suppliers offer smart phone versions.
AS FEATURED ON:
AS FEATURED ON:






Woman holding a disc