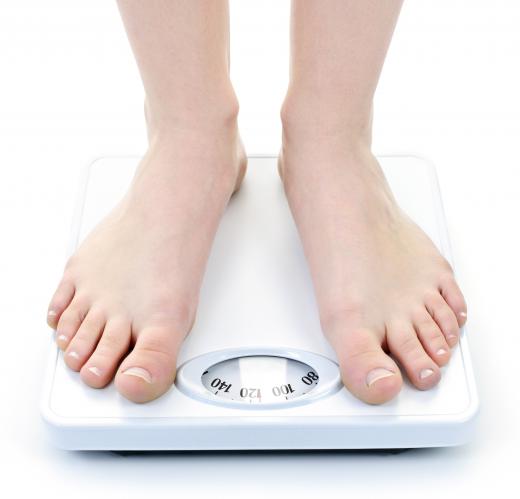 Cortislim™ is a pill that claims to help individuals achieve weight loss when used along with exercise and a balanced, low-calorie diet. The product aims to lower stress and blood sugar levels in an effort to curb appetite and cravings for unhealthy foods, which could potentially lead to losing weight. Sufficient evidence that Cortislim™ directly speeds up diet results, however, has not been found. The pill is manufactured by a company called CortiSlim International LLC, located in the state of California, which offers a money-back guarantee.
When Cortislim™ first became available on the market, the manufacturer at that time made claims that the product caused weight loss because it significantly reduced cortisol. Cortisol is a hormone, much like testosterone or estrogen, which can be released from the brain during stressful situations. It is believed that large amounts of cortisol can lead to weight gain and the retention of fat cells.
The Federal Trade Commission (FTC) put an end to these claims in 2007. The FTC cited insufficient testing or evidence that Cortislim™ was effective in targeting cortisol. The commission also made allegations that the diet supplement did not work as immediately and consistently as its advertisements asserted.
These events cost the manufacturer millions of dollars in fees and lawsuits. The company is no longer allowed to say that Cortislim™ directly leads to a decrease in cortisol, which then causes one to lose weight. The product's website does, however, still include all pertinent information about cortisol's effects on the body. It could be argued that the suggestive way in which this information is written directs the consumer to come to the conclusion that Cortislim™ curbs cortisol without making a direct statement that would upset the FTC.
The FTC's actions do not necessarily mean that Cortislim™ is completely ineffective. It does contain some ingredients that have shown positive results in stress reduction. For instance, the pill contains bark from the Magnolia tree, which has been used to fight stress for hundreds of years—although this ingredient also lacks satisfactory evidence in lab tests.
There are reasons to believe that the supplement is not necessary for dieting. This is partially due to the fact that Cortislim™ also requires diet and exercise to work. Most doctors will agree that exercising paired with eating low-calorie foods should be enough to lose weight.
There are few downsides, however, to taking the supplement. If a customer is not happy with the results, he is supposed to be able to return the product for a full refund without hassle. Furthermore, the pill is considered easy to take. Few side effects have been reported, but those with allergies and pregnant women should be wary of taking this supplement.


By: Elenathewise

Cortislim™ is a pill that claims to help individuals achieve weight loss when used along with exercise and a balanced, low-calorie diet.

By: fotosmile777

CortiSlim claims to reduce the stress hormone cortisol.