What Is Conveyor Guarding?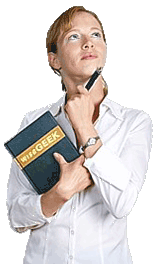 Conveyor guarding protects workers from safety risks like entrapment in moving parts on a conveyor line. Occupational health and safety legislation may require the use of such safety equipment and can provide specific instructions on the type and level of protection to provide. Companies can add optional additional protection if they have specific concerns about a line or it is recommended by safety consultants. Some manufacturers of conveyors also produce guarding equipment, while in other cases it may be supplied by a third party that specializes in workplace safety gear.
A number of different guarding products are available. Some are designed to specifically cover the conveyor line, including the underside and sides. This can prevent situations where hair or clothing becomes trapped in moving parts or tangled with objects on the conveyor itself. Mesh cages are a common configuration for this type of conveyor guarding, which includes access doors to allow personnel to access the line to perform maintenance and repairs as needed.
Other systems can add protection for other components like belts, fans, and engines. These may be unusually sized or shaped, which can require custom conveyor guarding to provide complete coverage. They tend to protrude beyond the footprint of the conveyor, so the basic guarding may not work. Mesh provides ventilation to prevent overheating while still limiting accidental contact. Other equipment may be used to lift and secure equipment during servicing to prevent falls while workers are underneath or around the conveyor system.
Overhead conveyor systems may use a mesh to catch falling parts and products. This type of conveyor guarding limits the chances of injuries caused by falling objects, and allows people to work safely under the conveyor system. It can also protect equipment from fouling, which may be a concern in a facility with multiple layers of equipment at different levels. If something falls into the moving parts, the equipment might jam, could hold up production, and may cause injuries to workers in the vicinity.
The best conveyor guarding option can depend on the type of system and what it handles. Regulatory compliance is important and it may help to review documentation to find out what kinds of systems regulators expect. Safety consultants can help with this and may have additional advice on how to make the system safe. In addition to protecting the line to keep people away, it's important to minimize the number of personnel who work around the conveyor and to provide everyone with safety training.


Woman holding a book