What is Community Economic Development?
Community economic development (CED) is a type of community initiative that is meant to improve some aspect of a local community through the support and creation of economic opportunities. Most forms of community economic development focus on using the resources of community leaders and local businesses to assist low-income or vulnerable citizens, or to improve the community through ecological, safety, and public health pursuits. Successful projects usually rely on a joint effort between private and public workers, using the organizational and analysis capabilities of local government and the resources, specialized knowledge, and services of private industries.
One of the major advantages to community economic development is that it manages local issues at a local level. The major players in a CED project are usually people who live and work in the community itself, thus having an informed understanding of the challenged facing the community and a personal stake in improving the issue. By utilizing local resources, a community may be able to avoid the longer and often more complicated process of waiting for regional or national help to address a serious local problem.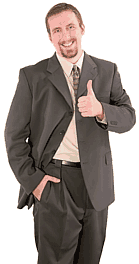 A community economic development project differs from a charitable enterprise in that it seeks to make solutions that are economically viable as well as beneficial to the community. For instance, a charitable organization might provide temporary free housing to a newly single mother without employment. A CED, on the other hand, might develop a program for a community of single mothers to share lower-rent housing and child care duties so that each could maintain a job without fear of losing their home or leaving their children alone. The single mother gets the benefit of reduced housing costs and free child care, while the economy benefits both through the productive employment of the mother and the reduced reliance on government resources.
Many community economic development programs focus on helping the most vulnerable citizens obtain the basic necessities of food, shelter, employment, and medical care. To fight hunger, gardening centers might partner with local government to create community gardens tended and planted by volunteers on unused public land. To help with unemployment rates, communities might create job centers and offer free training seminars to help match unemployed citizens with available opportunities.
Some CED programs focus around improving the community through creativity and innovation. Businesses and community leaders might partner with local artists and performers to increase tourism levels by sponsoring festivals and shows. County officials might be able to increase tourism while providing temporary employment for theater troupes and musical groups by allowing outdoor performances in local parks.
AS FEATURED ON:
AS FEATURED ON:






Businessman giving a thumbs-up