What is Chlordiazepoxide?
Chlordiazepoxide is an antianxiety drug that is primarily used to manage the irritability, sleeplessness, and anxiousness associated with alcohol withdrawal. It falls under a category of sleep-inducing drugs, referred to as benzodiazepines, which work by calming the central nervous system. Chlordiazepoxide is typically taken orally, as either a capsule or a tablet, but it is available as an injectable, as well. It can be addicting, and the body may create a tolerance for it if it is taken over a long period of time. As with any drug, it should be taken under a doctor's supervision, particularly since side effects are possible.
Although mainly used to treat anxiety and the symptoms associated with alcohol withdrawal, chlordiazepoxide can be used for other medical purposes. For example, it is occasionally prescribed for the treatment of irritable bowel symptom, a problem with the lower intestines. It may also be prescribed to reduce the level of fear prior to a surgical procedure.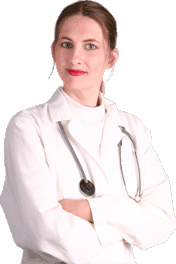 As with many drugs, chlordiazepoxide may cause side effects in some people. For example, some individuals report increased tiredness, weakness, confusion, and dizziness. Other individuals experience diarrhea, nausea, or a dry mouth. More severe side effects include blurry vision, excitability, problems urinating, or constipation. A medical doctor should be contacted if the side effects include fever, rash, tremors, or a shuffling gait. It is also important to seek medical attention if problems breathing, an irregular heartbeat, or yellow-skin or eyes is apparent.
As it is possible for chlordiazepoxide to become addicting, it is best not to use this drug for long periods of time. People who are dependent on alcohol are often prescribed this drug. In turn, they may relinquish their dependence on alcohol, but become addicted to chlordiazepoxide for its calming effects.
This drug makes some people tired or confused, and as such, most people should avoid driving a car or engaging in potentially dangerous activities while taking it. In addition, it should not be used by pregnant women or women who may become pregnant. It has been shown to cause birth defects, particularly if it is used at the beginning of a pregnancy. Also, it should not be used by nursing mothers since the drug may pass through breast milk to the infant.
Any questions or concerns should be addressed by a medical professional. In addition, the prescribing physician should be made aware of all other medications, supplements, and even vitamins before the first dose of chlordiazepoxide is taken. Additionally, it is important to take only the prescribed dosage.
AS FEATURED ON:
AS FEATURED ON:






Nurse