What Is Chicken Puttanesca? (with pictures)
Chicken puttanesca is a combination of poultry and a rustic Italian tomato sauce that combines sweet, salty and savory flavors. The dish can be made with boneless chicken breasts, bone-in chicken cutlets, or diced or shredded pieces of meat. The sauce is very simple and thick, usually made from diced tomatoes, olives, garlic, capers and anchovies. The entire dish can be prepared quickly in a single pan or started on the stovetop and finished slowly in an oven. Pasta is traditionally served with chicken puttanesca, although the sauce and chicken also can stand together as a complete meal when paired with bread or a salad.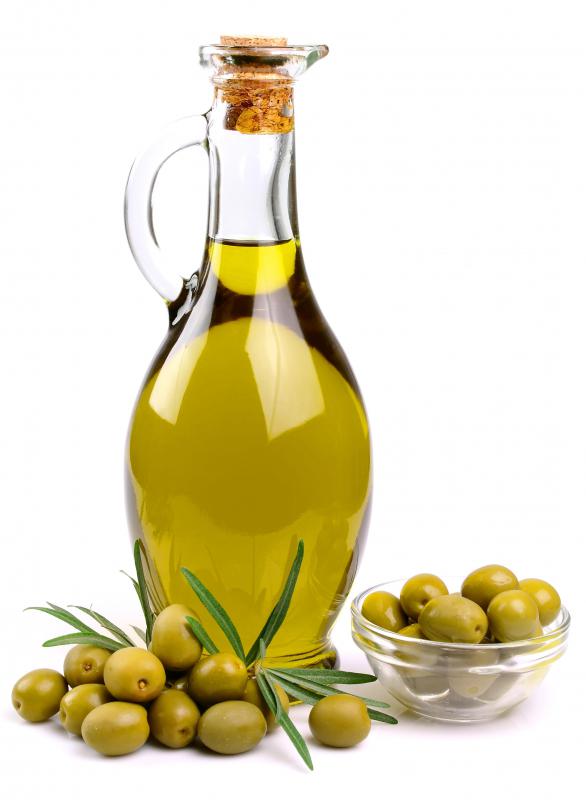 The defining feature of chicken puttanesca is the sauce, and it is intentionally simple to prepare. A puttanesca sauce is made by first frying onions and garlic in a pan with olive oil. When they are done cooking, the remaining ingredients are added to the pan at the same time and cooked until the sauce reduces and becomes thick. Some of the ingredients that can be found in a puttanesca sauce include olives, peppers, mushrooms, capers, anchovies and eggplant. Spices such as oregano, basil and thyme also can be added.
Unlike some Italian tomato-based pasta sauces, the sauce for chicken puttanesca is reduced so there is not a large amount of liquid. This causes the sauce to cling lightly to the chicken and pasta. Having ingredients in the sauce that are chopped to a similar size can make for a better presentation and allow the dish to be eaten more easily.
The chicken used in chicken puttanesca can be of any cut. Boneless, skinless chicken breast is popular, as are cuts such as chicken thighs. Pre-cooked chicken also can be diced or shredded and placed directly in the sauce with the other ingredients.
The meat can be cooked until completed and then set aside until the sauce is prepared, or it can be seared quickly and placed in the sauce to finish cooking slowly. The entire dish can be assembled in an oven-safe dish and placed in an oven to roast, combining the flavors gradually over time. Whichever method is used, the end result will be cooked chicken that contains some of the moisture of the sauce.
Finished chicken puttanesca can be served on a plate with just the sauce and chicken. More traditionally, it is served over a bed of pasta such as spaghetti. When made in an oven, a coating of breadcrumbs on top of the dish can create some texture, because the crumbs become toasted and crispy. Sprigs of fresh herbs can be placed on the serving plate to add color and a fresh taste to the meal.
Boneless chicken breasts can be used in chicken puttanesca.

The rustic sauce for chicken puttanesca is made with olives and diced tomatoes.

Chicken puttanesca, a rustic Italian stew.