What Is Chicken and Broccoli Stir-Fry?
An Asian-based dish, chicken and broccoli stir-fry normally fries chicken, broccoli, and a sauce in a wok or frying pan. Usually quick-cooking, chicken and broccoli stir-fry can easily be created as a flavorful and healthy meal by using low-sodium ingredients. Stir-fries are normally served with cooked white rice or noodles.
Boneless skinless chicken breasts are most often used to create chicken and broccoli stir-fry. The breasts are either sliced into strips or cut into cubes before being cooked. Some versions of this dish marinate the chicken for up to two hours prior to cooking. Usually broccoli florets are used, but some recipes call for chopped broccoli stems as well. Although fresh broccoli is normally chosen, frozen can also be used.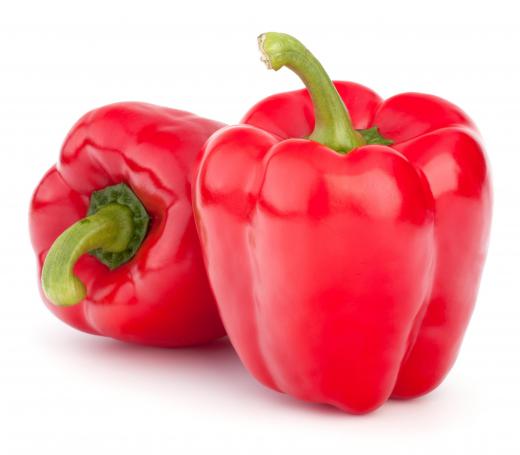 Additional ingredients may included chopped or julienned carrots, bell peppers, and mushrooms. Onions and garlic are also often added. Spices include ginger, crushed red pepper, salt, and black pepper. Depending on the version, spices may be included in the sauce but are more often added directly to the stir-fry.
The sauce for chicken and broccoli stir-fry may be created as the stir-fry cooks or may be mixed prior to cooking and added at a specified point. Water and chicken bullion or chicken broth, as well as soy sauce and sugar, are normally included in the sauce. Dry sherry may also be added, and cornstarch is usually employed to help thicken the mixture. If the chicken is marinated before cooking, a similar sauce is normally used.
To create chicken and broccoli stir-fry, the chicken is usually first browned in oil. Most versions remove the chicken from the pan after browning, but some simply add the additional ingredients without removing the meat. The vegetables may be fried after the chicken, or the garlic and ginger, if fresh, may be fried before the vegetables are included.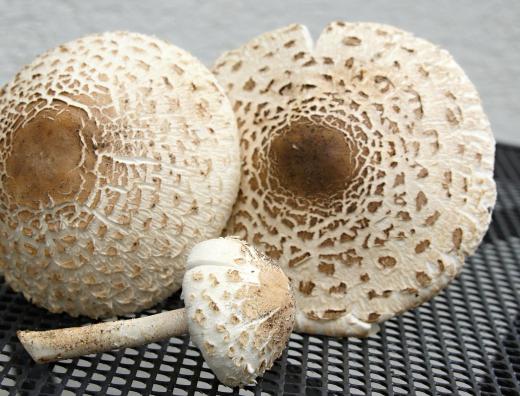 The sauce is normally included after the vegetables are fried. When the sauce is made in the pan, the ingredients are most often mixed immediately after the chicken and vegetables have been removed. Otherwise, the vegetables are usually allowed to remain in the pan as the premixed sauce is added. The chicken is returned to the pan at this point as well, and the dish is cooked until the sauce thickens.
Chicken and broccoli stir-fry is most often served with rice or noodles. It may be served on top of the starch or to the side. Although it is not often garnished, this stir-fry can be topped with toasted sesame seeds.
AS FEATURED ON:
AS FEATURED ON:






By: Natika

Diced bell peppers can be a good addition to a stir-fry.

By: Christian Jung

Chicken breasts are a key ingredient in many culinary dishes.

By: dalajlama

Mushrooms can be added to chicken and broccoli stir-fry.

By: cosma

Chicken and broccoli stir-fry can be prepared in a standard frying pan.

By: WimL

With its high smoking point and mild flavor, peanut oil is ideal for any stir-fry.

By: Nitr

Chicken and broccoli stir-fry recipes usually call for broccoli florets.

By: anjelagr

When making a chicken and broccoli stir-fry, shop for bright green broccoli with small, unopened florets and no yellow discoloration.