What Is Cash out Refinancing?
Cash out refinancing is a type of mortgage refinancing strategy that involves the creation of a new mortgage arrangement that has a greater amount than the financing arrangement that the new mortgage replaces. As part of the cash out refinance, loan settlement costs associated with retiring the older mortgage are also bundled into the overall amount. This type of refinancing option is normally considered a viable alternative to taking out a home equity loan and having to manage a mortgage as well as repay a separate loan at the same time.
One of the key benefits of cash out refinancing is that the approach makes it possible for a homeowner to make use of the equity in the home without creating an additional debt that must be repaid. The proceeds from the refinancing can be used for a variety of purposes, including the retirement of other debts as a way to alleviate stress on the household budget. This approach can also sometimes be used to generate funds to pay for improvements to the property, which in turn has a positive impact on the market value of the real estate, should the owner choose to sell at some point in the future.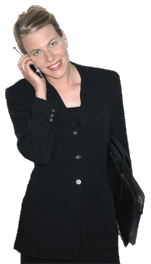 While cash out refinancing is a workable approach in many situations, there are potential drawbacks to consider. Most arrangements of this type involve a number of different costs that must be absorbed by the homeowner. This may result in significantly reducing the amount of cash received. In addition, a higher interest rate may also apply to the balance of the new mortgage arrangement, which means the owner will pay more to retire the debt over the years.
Before assuming that cash out refinancing is the best approach, it is important to consider the additional costs along with the benefits generated with this type of loan arrangement. At the same time, considering other financing alternatives that would not involve refinancing the existing mortgage should be evaluated. Depending on the financial circumstances of the homeowner, there is a change that going with a home equity loan while leaving the current mortgage intact could actually cost less over time. If the owner can manage the additional loan without creating budget issues for the household, avoiding a cash out refinancing and going with the loan will mean lower overall cost in the years ahead, while still making it possible to accomplish whatever goals the homeowner has in mind.
AS FEATURED ON:
AS FEATURED ON:






Businesswoman talking on a mobile phone