Batik clothing is made from cloth that is decorated through batik processes. A wax relief method of decorating cloth, batik is a traditional Indonesian craft. Batik fabric is used in many traditional Indonesian garments.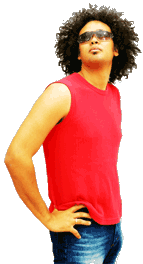 The use of batik clothing can be dated back at least 1,500 years. It is believed the technique was originally developed in Egypt and the Middle East, although examples have also been found in Turkey, India, China, Japan, and West Africa. While batik originated elsewhere, Indonesia, especially the island of Java, embraced and developed the technique extensively.
The creation of batik clothing begins with fabric made from natural materials, such as cotton or silk, that absorb the wax and dyes used in the batik process. The fabric chosen must be densely woven so that the intricate designs will show up clearly. After the cloth has been washed, areas are covered in hot wax, which is absorbed into the fabric. The wax may be sprinkled on randomly, designed into a pattern, or fashioned into an image.
After the wax is applied, the fabric is dyed. The wax in the fabric resists the dye, so when the wax is washed out, the areas covered in wax are left un-dyed. The process of adding wax and dyeing can be repeated to create complex, colorful designs.
There are a number of different types of traditional batik clothing. Perhaps the style most familiar to the western world is the sarong. A sarong, which may be worn my both men and women, is a tubular cloth worn at the waist and extending to the ankles. A panjong is worn in a similar manner but is a flat piece of fabric that is held together with a belt or sash and worn for more formal occasions. Women commonly wear batik shawls, and batik-decorated head cloths are often worn by men on formal occasions.
Contemporary batik clothing varies significantly from traditional designs. New batik may use complex techniques such as etching and discharge dying to create decorations. Stencils are also commonly used, as are waxes with various dye-resisting capacities. Batik concepts have even been applied to paper, wood, leather, and ceramics.
Batik is an essential cultural tradition in Indonesia. The craft was developed there and has been an essential part of the culture and dress throughout its history. In response to a petition from the Indonesian government, the United Nations Educational, Scientific and Cultural Organization (UNESCO) named batik an intangible cultural heritage of Indonesia in May of 2009.


Man with hands on his hips