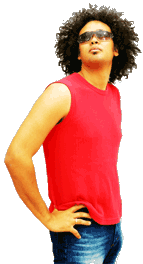 Bathtub cheese is cheese which is manufactured for the purpose of illegal sale. The term "bathtub" is a direct reference to the tubs sometimes used to make bathtub cheese, and also to the infamous homemade "bathtub gin" of the Prohibition Era. The primary concern with bathtub cheese is public health; such cheese can be extremely dangerous, causing outbreaks of a variety of conditions including tuberculosis, listeriosis, and salmonella. Manufacturers of bathtub cheese are often severely penalized as a result.
The vast majority of bathtub cheese is fresh soft cheese made from unpasteurized or "raw" milk in unsanitary conditions. Although fresh, unpasteurized cheese can be perfectly safe to eat, it needs to be manufactured with care in extremely clean conditions, as otherwise it could be a breeding ground for disease-causes bacteria. For this reason, many nations have banned the sale of unpasteurized fresh cheeses, requiring raw milk cheeses to be aged at least 30-60 days before sale to kill any bacteria which might be present.
In a licensed facility where cheese is manufactured, the milk supply is carefully controlled, the environment is kept clean, and the entire factory is subject to regular inspection to check for public health risks. Bathtub cheese is made in environments which are not equipped for food safety, and the attitudes towards cleanliness and careful handling may be indifferent, at best. As a result, it is common for contaminants to enter the cheese as it is made and packaged, and these contaminants are passed on to the end consumers. The resulting cheese is illegal both because it is a raw, unaged cheese, and because it was made in an unlicensed facility.
This cheese often appears in immigrant communities, where people want to taste the cheeses they associate with home. In Latin America, for example, a wide variety of fresh soft cheeses are made and consumed with an assortment of meals, and a large number of bathtub cheese manufacturers aim their products at this market. People buy bathtub cheese either because it is made in the traditional style, or because it's cheaper and more readily available than cheeses sold at regular stores and markets.
A handful of renegade artisan cheesemakers may offer bathtub cheese to special clients, with the understanding that such clients know the potential risks, and that the clients will not rat the cheesemaker out to agricultural inspectors. In these instances, the cheesemakers may use their regular cheesemaking facilities to produce special batches of soft fresh cheese, ensuring that the cheese is manufactured in the same clean, safe conditions used to make cheese for commercial sale. In these instances, the illegal cheese may be perfectly safe to eat, but consumers should still think carefully before purchasing bathtub cheese, even from a trusted provider, as there is no way to know what the manufacturing conditions are like.
Man with hands on his hips