What is Auction Software?
Auction software is a solution for website owners who are interested in hosting online auctions. Internet business owners may often choose to implement auction software on websites as a way to garner income. One common way that website owners do this is to require that sellers pay fees to use the website as an open marketplace.
Internet auction software can be used to list and sell any number of different items. Items of any niche, value and target market can be bought and sold using the software. Search functions on auction software can enable users to find items by category, price range and even location.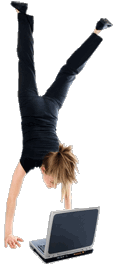 Website owners may be given a bit of control over how sellers and buyers use their auction software. They can decide how much they want to charge sellers to list products, control how a seller lists his item and create membership options beyond the typical seller and buyer groups. Depending on the software used, they may even have the ability to customize how invoices appear to recipients.
Developers of auction software may partner with a merchant account provider to make the usage of credit cards or other payment options easier for website owners, sellers and buyers. Credit cards and preferred Internet-based payment services can be incorporated into an auction website so that buyers and sellers can pay for items and receive payments through a shared conduit. However, fees for using these services may still apply.
If a website owner is interested in setting up his own personal version of eBay on his website, auction management software will allow him to do it. Much like eBay, software for auctions lets sellers choose the type of auction they want to start. Sellers can sell their items in reserved, fixed, dutch or buy-it-now auctions. Buyers may find their experiences to be very similar to eBay as well. Along with customized searching, the software can allow users to create profiles, provide feedback and purchase items with one click.
In addition to being an auction solution, auction software can help businesses with different models. For example, website owners can personally use the software to sell items to website visitors. A website owner may decide to list his items using the fixed price option that auction software provides and then close registration to other potential sellers. When the website owner finishes listing his items, the website will function like a storefront. Buyers can simply log onto the website and click to buy items at a predetermined price.
AS FEATURED ON:
AS FEATURED ON:






Woman doing a handstand with a computer