What Is Apple Relish? (with pictures)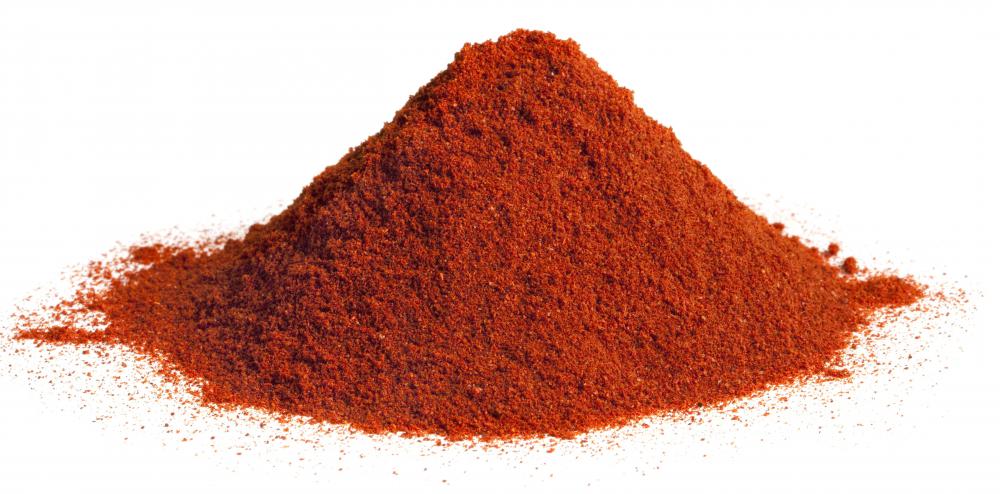 Similar to apple chutney, apple relish is a type of condiment that combines an acidic element with apples and other flavorings. Relish is generally less sweet than chutney, but may be paired with similar dishes. Poultry, pork, and some soups all can benefit from an apple relish addition. Although apple relish is not frequently found commercially, it can be easily made at home.
Green apples are most commonly used for apple relish, but red apples or a combination of both may also be used. The apples are chopped, diced, or sliced after being cored and peeled, though they may remain unpeeled. Onions are often included, and other vegetables or fruits, such as celery or cranberries, may also be added. Celery, if used, as well as onions, are usually finely diced.
The acidic ingredient is normally vinegar — most often either white or cider. White grape, lemon, or orange juice may be used instead, however. Olive or castor oil is normally part of an apple relish recipe as well. Although white or brown sugar is usually added to this condiment, honey or an artificial sweetener can be substituted.
Spices may just consist of salt and pepper but more often include other seasonings. Ground cinnamon or broken cinnamon sticks are commonly added. Fresh, ground, or crystallized ginger is another frequent addition. Some versions will also add chili powder or finely chopped red chilies. Herbs, like mint or basil, are sometimes included as well.
Most apple relish versions cook all the ingredients, but some leave the apples or the entire relish mixture uncooked. The apples and vegetables may be cooked in oil first, or all the ingredients may be boiled together. Alternatively, the vegetables, spices, and liquids can be boiled, then the apples stirred in afterward. The relish may continue to cook after the apples have been added, or it can be removed from the heat immediately afterward. Regardless of when the apples are added, the liquid mixture is simmered and reduced to a syrup.
Once cooked, the apple relish is usually allowed to cool. It can be used immediately or covered and stored in a refrigerator for several days. The relish can also be canned for a longer shelf life. Though apple relish is normally served cold, it may also be served warm. The relish matches nicely with poultry or roast pork and is either served on the side or on top of the meat. It may also be served as a garnish for certain soups, such as pumpkin.
Chili powder is sometimes included in apple relish.

Apples.

Cider vinegar provides the acidic component in apple relish.

Green apples are commonly used for apple relish.