What is an Intravenous Nurse?
An intravenous nurse is a health care professional who provides nursing care for individuals in need of intravenous therapy. A person with this title may care for patients who need blood transfusions and intravenous medication, including those used for the treatment of cancer. He may also care for those who are receiving nutritional therapies as well as those undergoing investigational drug therapies. Likewise, an intravenous nurse may care for people who are receiving antibiotics for the treatment of infection and fluids for the treatment of dehydration.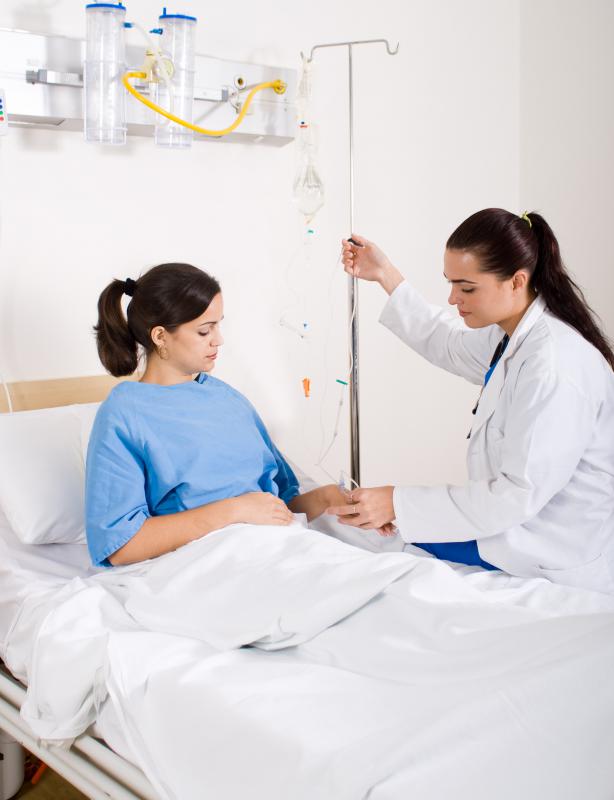 Intravenous nurses find job opportunities in a range of settings and help to care for patients of all ages. While this type of nurse may find opportunities in a hospital, he may also find demand for his skills in places that care for individuals who are chronically ill or recovering from illnesses and surgeries. For example, an intravenous nurse may care for patients in nursing homes, rehabilitation centers, and hospice facilities. He may also find need for his services in chemotherapy clinics and outpatient infusion therapy centers. An individual pursuing this career may even care for patients in their own homes.
An intravenous nurse may not only work in a variety of settings, but may also care for a range of patient needs. For example, in addition to providing nursing care, this type of nurse may assist with educating patients and their families about health matters, treatment, and care. This type of nurse usually spends at least some of his time preparing documentation and record keeping. He is usually charged with such things as inserting intravenous medications and fluids, monitoring for infection, and ensuring that tubing and other medical equipment is in good repair. This type of nurse may also be responsible for maintaining dressings and delivering emergency care when needed.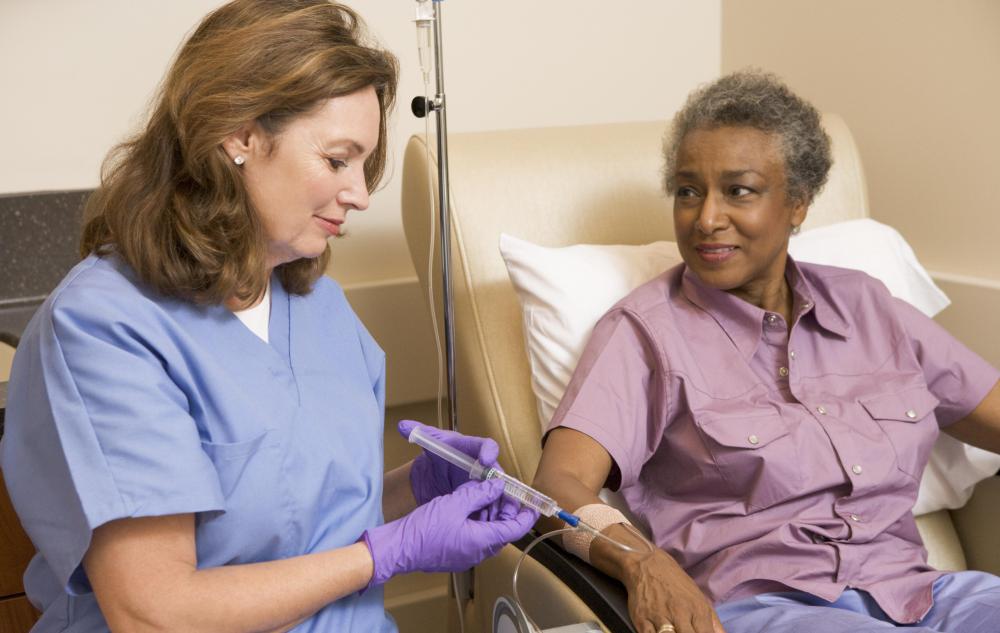 Typically, a person who wants to become an intravenous nurse has to complete a nursing education program and then pass a licensing exam to become a registered nurse. An individual may seek an associate's degree or diploma in nursing in preparation for the licensing exam, but many employers may give preference to individuals with bachelor's degrees in nursing. After gaining his license, a person interested in this career typically applies for a job with a hospital or medical facility that provides intravenous therapies, indicating his desire to become an intravenous nurse. Once he's gained significant experience with intravenous therapies, he may then take an exam to earn certification in this nursing field.