What is an Inter Vivos Trust?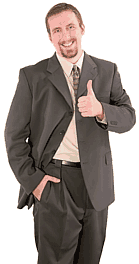 An inter vivos trust can play an integral role in the estate-planning process. Also referred to as a revocable living trust, these documents generally mimic a person's will and are prepared while the individual is living, not at the time of their death. These trusts are not just for the affluent: anyone can profit from having one.
Revocable trusts typically are drawn up by the individual who is setting up the trust. This person is also known as the testator. One important characteristic of such a trust is that its creator has the authority to rescind, reverse, or change the terms of the document whenever they choose. They also can reclaim any property that has been placed in the trust at any time.
The primary purpose of a living trust generally is to circumvent probate. Because an inter vivos trust relinquishes the title to an individual's assets, the assets are swiftly relegated to the testator's heirs, thereby eradicating the need for probate as a dispute-settling mechanism. These trusts also are used to lower estate taxes, guard an individual's privacy, and allow an individual to control his or her own financial matters.
An inter vivos trust is also recommended for estate planning when the beneficiaries of individual retirement accounts (IRAs) or life insurance policies are minors. Should the parents get a divorce or die, a revocable living trust becomes the principal heir to the assets. This grants the trustee legal power to acquire the funds rather than a legal guardian.
Single individuals and married couples also might consider having revocable living trusts for the same reasons that apply to minors. The minimum net worth needed for an individual to take advantage of these trusts is different for each state. Married people can establish an inter vivos trust if their joint estates total more than $3.5 million US Dollars.
Inter vivos trusts have been used as a disability planning vehicle. To be effective in this regard, the trust should establish mechanisms for evaluating an individual's mental competency and his or her ability to care for himself or herself. This also includes matters of finance should a person become mentally incompetent.
Revocable trusts are not without their drawbacks. Creating a living trust can be expensive in terms of time and money spent. Overall, however, the costs usually will go down since there will not be a need for a court-appointed guardian for the testator and probate will be avoided. Another disadvantage is that testators must also prepare a living will and a last will and testament, appoint a power of attorney, and designate a health care proxy. Ownership of any investments, such as stocks, money market funds, mutual funds, property deeds or titles to vehicles, must be changed to reflect new beneficiaries.


Businessman giving a thumbs-up