What Is an Indirect Ophthalmoscopy?
Indirect ophthalmoscopy gives a view of the anatomy located at the back of the eye. In this procedure, the care provider shines a light through the pupil and holds up a lens to look at the fundus, the area at the rear of the eye which includes structures like the retina. The advantage of this test is the wide view provided, which can allow the practitioner to spot problems that may not be evident with other imaging techniques. It also allows for views through cloudy obstructions like cataracts, which might otherwise limit the care provider's ability to see.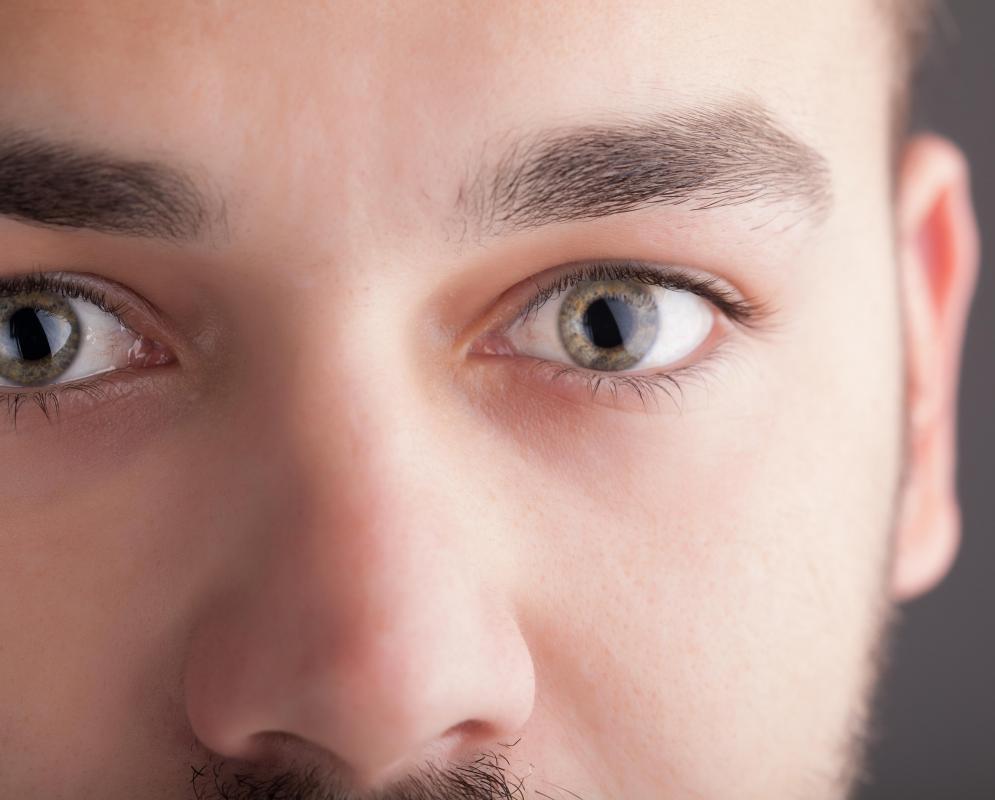 The alternative to indirect ophthalmoscopy is the direct technique, where a small handheld device can be held close to the patient's face to provide a magnified view. This offers a more limited range, and usually does not work well for patients with cataracts and other lens defects. It is often used in quick, routine examinations like those at a physical in the doctor's office. If a patient has a more complex eye problem, however, the indirect method may be preferred.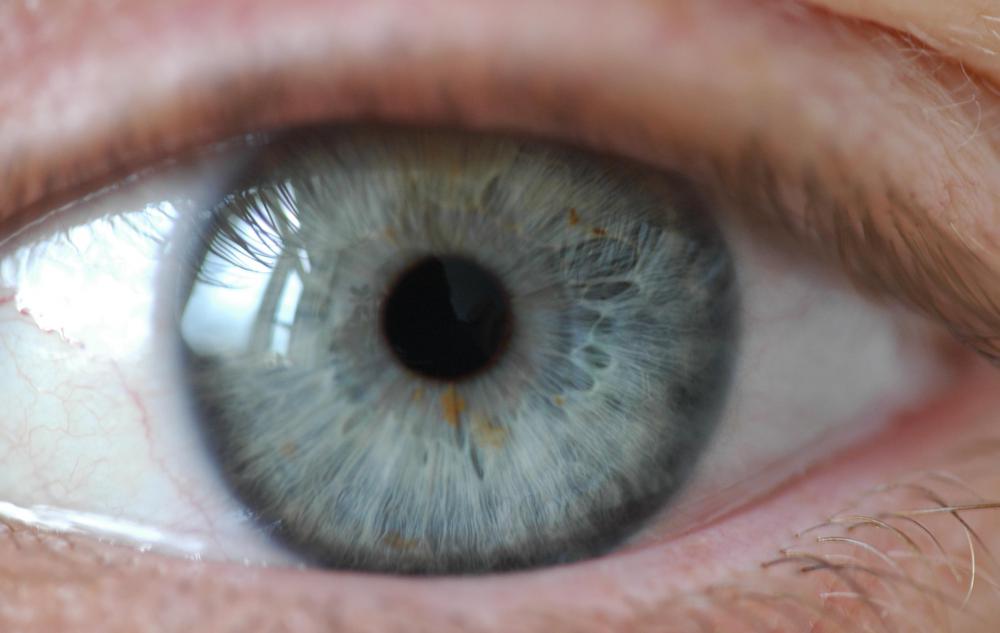 Several pieces of equipment can be used for indirect ophthalmoscopy. One option is a head-mounted light to illuminate the eye, and a handheld lens. The slit lamp, a device that shines a small, bright patch of light into the eye while the patient uses a chin rest, is also used in examinations. Care providers may have a preference based on experience.
For an indirect ophthalmoscopy examination, the patient's eyes may need to be dilated to provide the best view, and the practitioner lowers the room lights to make the room as dark as possible. This maintains patient comfort, as pupil dilation can make bright light painful. It also allows the care provider to use a low light setting during the ophthalmoscopy to minimize pain and discomfort for the patient. It is necessary to move carefully around the eye to survey the entire structure. The patient may be asked to focus straight ahead or to periodically move the eye on direction.
Results from indirect ophthalmoscopy can vary. Doctors may use this in a routine eye exam to check for signs of problems, follow up on an issue, or monitor progress after surgical procedures. If anything unusual is identified during the examination, the practitioner can discuss it with the patient and determine how to proceed. Patients may need more testing and could require medical treatment for an issue like macular degeneration.
An ophthalmologist uses a slit lamp machine to examine a patient's eyes.

During an indirect ophthalmoscopy, a patient's eyes are usually dilated by using eye drops.

Normally, a person's pupils contract when light is bright, but eye doctors will usually use drops to dilate the pupils temporarily.