What is an Independent Financial Consultant?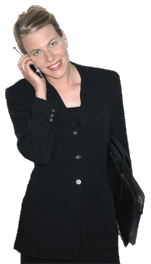 An independent financial consultant is a finance professional who does not have an affiliation with a specific financial organization and offers advice to members of the public, usually for a fee. Many brokers, banks, and other financial institutions offer financial consulting services in-house, but their clients may prefer to work with someone independent in the interest of getting balanced advice. In some nations, professional organizations provide resources for independent financial consultants, including certification, to assure prospective clients of their independence and integrity.
People acting as financial advisers, independent or not, have obligations to their clients. They must provide sound, reasonable advice that does not endanger or mislead clients, and even if they represent a specific organization, they cannot push that company's products on clients or require people to buy those products to receive consulting services. The main advantage to an independent financial consultant is access to more information about the market, including alternatives someone with an affiliation might not consider.
Independent financial consultants keep up on a variety of investment opportunities and practices, track performance at various investment firms, and may have access to a variety of financial products for their clients. Their primary focus isn't the products and services a specific firm offers, but everything on the market. This can result in more comprehensive advice and assistance with financial planning services because the independent financial consultant will be aware of more products and services that may suit a client's needs.
In some nations, laws specifically cover independent financial consultants, and people need to meet certain standards to advertise themselves as such. Other countries do not regulate people using the "independent" title, and consumers should do their research to see if the independent financial consultant has any connections or affiliations. It is important to be aware that people working as financial consultants inevitably establish relationships with other people and firms in the financial industry, and are never entirely impartial.
When seeking the services of an independent financial consultant, people can ask to see the person's qualifications. It may be necessary to have a license to practice, and the consultant can provide the license number. Consultants should also disclose where they trained and how many years of experience they have. Clients can also ask about membership in professional organizations. This can provide more information about the consultant's commitment to independence and quality, as most of these organizations have membership standards that must be met.
Businesswoman talking on a mobile phone