What Is an Assistive Technology Center?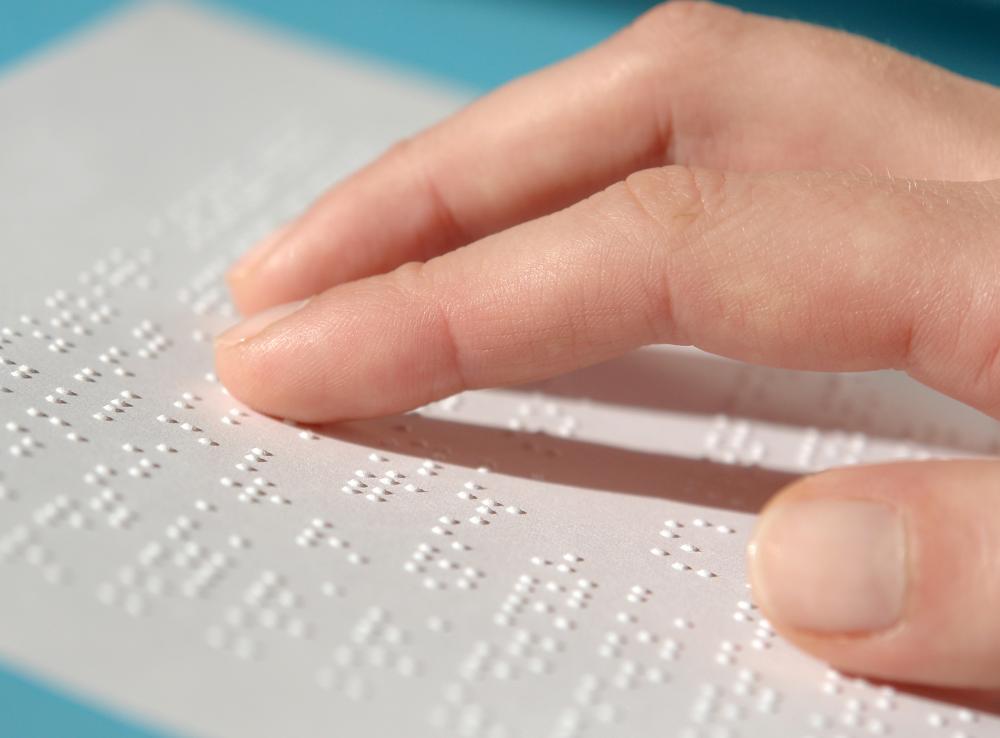 An assistive technology center is a facility where people with various disabilities can learn how to use assistive technology software programs designed to help them with school or work tasks. A range of assistive technology devices make daily computer use easier and less taxing for people with certain disabilities, such as vision or learning impairments. Some assistive technology centers have open computer labs where people can practice learned skills and complete their work using these programs and devices. Many schools and colleges provide an assistive technology center for students according to local disability equal access laws. Some non-profit organizations may also have one of these facilities available for members of the general community.
Services provided at the average assistive technology center include assessments and instruction. Disability specialists typically review individual users' specific disabilities and make recommendations about which types of assistive technology would be the most beneficial. Some centers may also offer these kinds of consultations for primary and secondary school students with documented disabilities. Most centers also have instructional classes in the use of adaptive software either in groups or sometimes one-on-one. Choosing an assistive technology center often entails evaluating the available adaptive software programs taught at the center as well as the experience of the staff.
Programs available at an assistive technology center often include text-to-speech software, screen-magnification programs, and speech-recognition software as an alternative to typing on a standard computer keyboard. Text-to-speech programs facilitate reading for blind people or for people with learning disabilties, such as dyslexia. This kind of software is engineered to recognize the phonetic sounds of typed text and reproduce them as audio played through a computer's speakers. Magnifiers render the words and icons on a monitor screen much larger for people with limited vision, and speech-recognition software renders words spoken into a microphone as typed text in a word processing program. Many people without access to these software programs at home benefit from learning and practicing them at their local assistive technology center.
Other options for using assistive technology include devices designed for people with physical limitations. These can include keyboards designed for one hand, portable braille input devices, and text telephone input devices for people with hearing or speech impairments. Just as with assistive software, demonstrations and instruction sessions are usually available for these kinds of devices at most assistive technology centers. Some centers may also loan out some types of assistive equipment as well.
By: Roman Milert

Assistive technology includes devices designed for people with physical limitations, such as portable Braille input devices.