What is an Agricultural Engineer?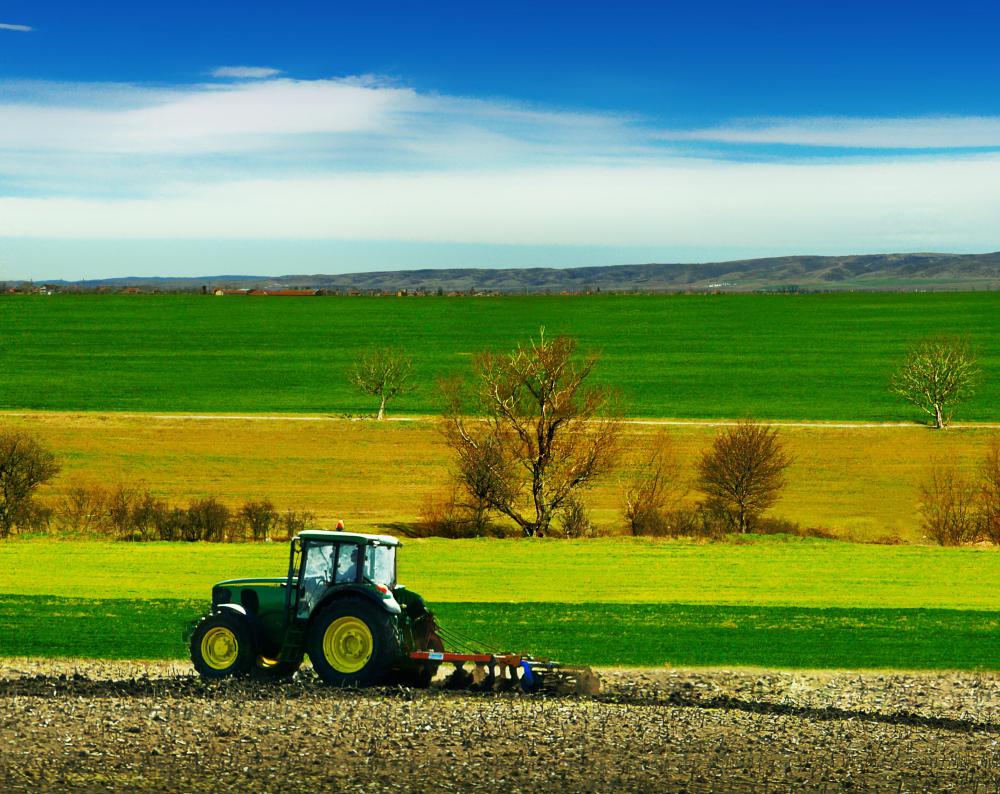 An agricultural engineer designs and improves agricultural systems, equipment, and tools. He or she combines knowledge of mechanical, civil, and chemical engineering to help farmers increase crop production while lowering costs. Some agricultural engineers focus on the impacts of farming practices on the environment and develop means to reduce pollution, restore damaged ecosystems, and promote sustainability. Professional agricultural engineers work in a variety of settings, including government environmental organizations, private consulting firms, and agricultural machinery manufacturers.
Research and development departments of agricultural manufacturing firms hire agricultural engineers to help improve their products. A research agricultural engineer typically works with a team of other professionals to identify and develop new technologies. Through careful research and experimentation, engineers are able to produce equipment and structures that are more efficient and effective. For example, a team might design a new type of silo that can hold more grain or a tractor that can better maneuver in fields.
An agricultural engineer usually specializes in a certain aspect of the design process. He or she might be responsible for investigating electrical, mechanical, or chemical technologies that can be implemented in the creation of a new product. Many agricultural engineers with expertise in mechanical design draw blueprints, write operator's manuals, and build prototypes. Other professional engineers write grant proposals, apply for patents, and market new products to potential buyers.
The growing concerns regarding sustainability and environmental protection are creating more diverse jobs for agricultural engineers. Many experts work for consulting firms or government agencies to design systems that are more energy-efficient and less destructive to soil, water, and air. An agricultural engineer may be responsible for analyzing irrigation practices in a certain area and determining ways that watering methods can be modified to conserve resources. Some engineers specialize in determining which types of crops or animals would thrive best in an area of undeveloped land.
Individuals who want to work as agricultural engineers are usually required to hold at least bachelor's degrees in chemical or mechanical engineering. Those who conduct independent research often pursue master's degrees in agricultural engineering at accredited two- to three-year graduate schools. New engineers typically work under the supervision of experienced professionals for a period of up to four years, depending on the setting. After receiving a degree and formal training, an agricultural engineer can take a written licensing exam administered by state or country governing boards. A license qualifies a new engineer to work independently and deal directly with the public.
An agricultural engineer might design or improve tractors or other equipment.

An agricultural engineer may suggest more efficient irrigation practices.

An agricultural engineer may design a new type of silo.