What Is Accelerated Flight Training?
Accelerated flight training is immersion flight training for pilots who want to get their certifications as quickly as possible. The trainer balances the need for safety in pilot education with the desire to complete training routines efficiently. This option is available at a number of flight schools. Pilots should be aware that it can be more expensive than conventional training because it may require dedicated resources.
In an accelerated flight training program, the pilot trains for multiple hours a day in an immersive environment. This includes ground school as well as opportunities to access flight simulators. As the trainee develops competency, the instructor can take the student up in an aircraft for flight lessons. Instructors evaluate the students throughout the process to determine when they are ready for the next step, and the program will meet any hours requirements set out by government agencies. The goal is to produce a competent pilot within a short period of time.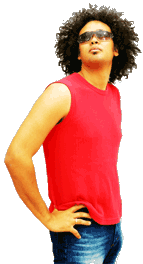 This option is available to trainees who can afford to take several weeks to focus on flight school. They may not have days off during the accelerated flight training. The school may recommend some work before starting school. This can include getting a health certificate and taking other steps to prepare so there will be no holdups during the training and certification process. This can prevent wasted time spent on bureaucratic matters while students receive their flight training.
Flight schools can offer accelerated flight training for recreational and commercial licenses as well as instrument rating and other endorsements on an existing pilot's license. The price can vary. Some programs charge a flat fee for their training while others will charge by the hour. It is advisable to ask about fees like plane rental, aviation gas, and so forth, as these may add to the overall price of the training. Students should not assume that these are included in the quoted fee.
At the end of accelerated flight training, students will have the training and hours they need to take an examination administered by a regulatory agency. The examination will determine whether the student receives a license or endorsement. Many schools provide study guides to help their students pass, as a low pass rate on examinations would reflect poorly on the quality of the training. Students can access pass rates and other information on public databases and may want to do so before choosing an accelerated flight training program.
AS FEATURED ON:
AS FEATURED ON:






Man with hands on his hips