What Is Ablative Laser Resurfacing?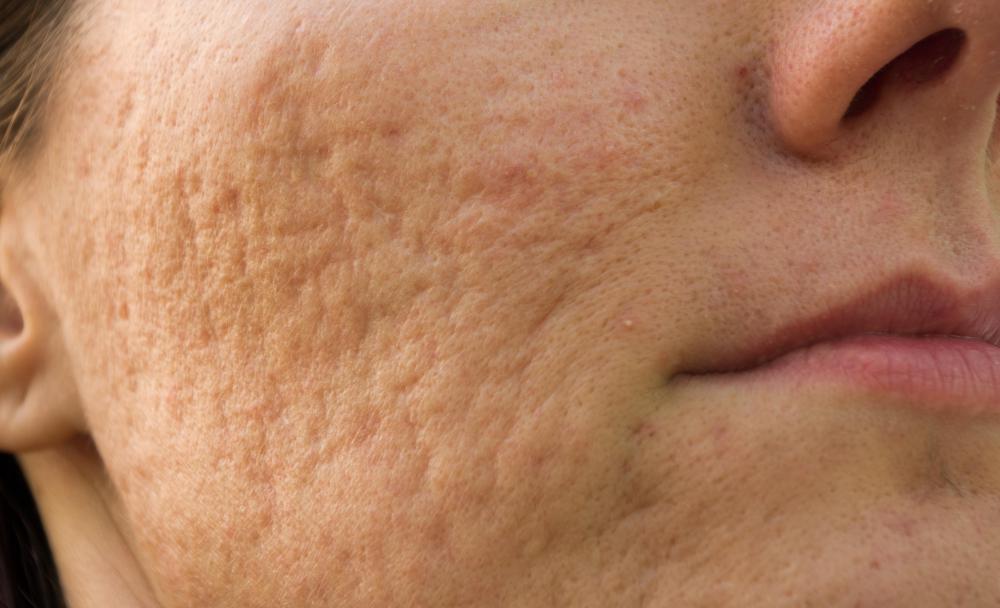 Ablative laser resurfacing is a procedure in which the topmost layers of a person's damaged skin are eradicated through the use of a controlled laser beam. As the skin heals following this process, wrinkles, acne scars and other cosmetic flaws are thought to be reduced. Nonablative laser procedures tend to be far less invasive, but ablative laser resurfacing causes a significant amount of short-term damage to the skin surface to obtain the desired improvements.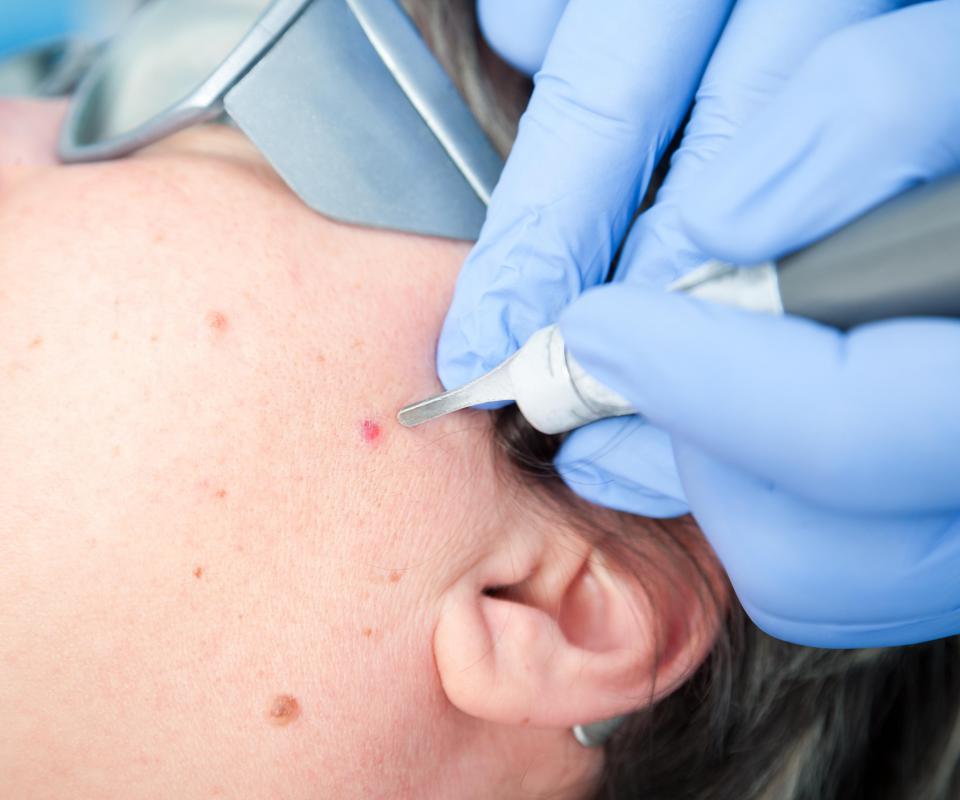 In this procedure, an intense wavelength of light is delivered to the surface layers of the skin through the use of a carbon dioxide (CO2) laser. The light vaporizes the damaged layers of skin while stimulating the layers that lie directly beneath. This helps increase the production of collagen, thus preventing or lessening future wrinkle formation. After the skin has healed, the surface is anticipated to be tighter and smoother in both appearance and to the touch.
Laser resurfacing is commonly referred to as a laser peel or a facial peel. The procedure, though invasive, tends to provide a broad range of results that will depend on the nature of the skin issues that are treated and the source of the services that are provided. As with all other forms of laser surgery, precision and adequate training ensure that satisfactory results are achieved and minimize the potential health and safety risks.
Ablative laser resurfacing is considered to be preferable to some of the other common methods for rejuvenating the skin, such as dermabrasion and deep chemical peels, because the procedure causes less bleeding and requires a reduced recovery period. The damage that is intentionally caused to the skin during this process is intended to be well-controlled, but there are risks associated with an ablative laser resurfacing procedure. These risks can include the development of an infection, severe scarring, skin pigmentation issues and general irritation.
This procedure is intended to address a variety of skin issues. It can help correct fine lines and wrinkles, uneven areas of skin pigmentation, sun damage, age spots and scarring from acne and chicken pox. The procedure typically is performed on the face, neck and body.
Ablative laser resurfacing addresses only issues that are directly linked to the appearance of the surface layers of the skin, so people who are seeking to address sagging and deep wrinkles are often told that this is rarely the best method of treatment for these issues. Some sources recommend using either botulinum toxin injections or the use of facial fillers as a more desirable alternative for addressing deep wrinkles and facial sagging. Additionally, because the skin continues to age as a person matures, the results of this process are not permanent, and the procedure will need to be repeated to retain any improvements.
By: Budimir Jevtic

Lasers can be used to reduce acne scarring.

By: mkrberlin

Nonablative laser procedures are less invasive, but ablative laser resurfacing causes short-term damage to the skin surface.