What Is a Vaginal Douche?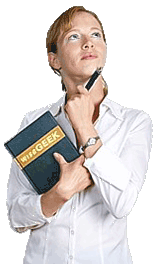 A vaginal douche is a procedure that is used to clean or irrigate the vaginal area, which works by sending a stream of fluid into the vaginal cavity. In addition, although a vaginal douche is generally done to enhance vaginal cleanliness, it is not recommended by most health care providers. Various substances used in vaginal douches include vinegar, plain tap water, and certain medications. Using a vaginal douche may help eliminate vaginal odor, but may also predispose women to vaginal infections.
Types of vaginal douches include those that come in pre-mixed plastic applicators and those that require the use of douche bags and tubing. In addition, a vaginal douche preparation can be purchased over the counter at pharmacies and grocery stores. Since the vagina has the natural ability to cleanse itself, a vaginal douche is typically not needed to maintain hygiene.
The vaginal area should not have strong, pervasive odors, and if these odors occur, a woman should notify her doctor. Odor accompanied by vaginal discharge, burning, and itching may signify an infection, which will need medical treatment to clear the symptoms. Douches may disrupt the natural bacterial flora of the vagina and even worsen an existing infection.
A vaginal infection, although typically not considered a medical emergency, can cause serious complications such as pelvic inflammatory disease, which can cause permanent damage or scarring to the reproductive organs. In addition to contributing to the risk of infection, douching may increase the risk of an ectopic pregnancy, which is a pregnancy that has originated in a fallopian tube as opposed to the uterus. Since the fallopian tubes are not equipped to accommodate a growing fetus, they can rupture and cause internal bleeding and permanent structural damage.
Regularly washing the genital area with soap and water is usually sufficient to maintain cleanliness and hygiene, so products such as scented feminine sprays, powders, and wipes are also generally not needed. In addition to increasing the risk of vaginal infections, douching can also cause local tissue irritation. If pain, burning upon urination, and changes in the characteristics of vaginal discharge occur, douching should be discontinued and the health care provider consulted. To treat a bacterial or yeast infection of the vagina, the health care provider may prescribe oral antibiotics or vaginal creams. In addition, eating yogurt may also be recommended because it can help restore and maintain the body's natural bacterial flora with its live active cultures.
Woman holding a book