What is a Turnkey Business?
A turnkey business is one that includes everything an entrepreneur requires to get started in business, often including inventory, a reputable name, and even territory. Franchises are often sold in this manner, though online businesses are also marketed as being turnkey operations. The exact goods, ideas, and services being bought when acquiring a turnkey business vary, so it is important for potential business owners to make inquiries into the exact contents of the business, as well as to interview other owners of the business if possible.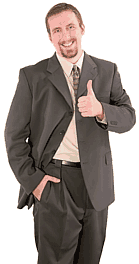 While franchises are often sold as turnkey businesses, there are other business ventures sold under this classification. When a franchise is purchased, the buyer pays some fees up front and usually continues to pay royalty fees throughout the operation of the business. A turnkey business of this sort usually includes a building, inventory, and what might be considered the most valuable asset, name recognition.
It will also, however, usually include many regulations on how the business can be run, and might be thought of more as a rental than an outright purchase. Consideration of how the franchiser in control of the company will affect the new business owner's ability to make independent decisions about the business is as important as the exact assets being purchased.
Another type of turnkey business involves placing goods or services in locations where they will get high amounts of traffic. For example, vending machines, video games, or other independent machinery may be placed in establishments to generate income. The initial investment for this type of turnkey business is usually much lower than for a franchise, and the company typically assists the investor in finding suitable locations for the devices. When a good product is placed in high-traffic areas, it is possible to generate significant income from this type of business without setting up a physical store or office.
Websites that are sold to potential owners with the intention of generating revenue are also often considered turnkey businesses. These, however, have a much more pervasive reputation of being scams. Typically, these websites depend on advertising revenue created by visitors viewing the website. Some are set up as stores, preparing the buyer to fill orders placed on the site by connecting him or her to a wholesale provider who dropships the actual product. These are usually the least expensive to purchase, but often do not meet their purported earning potential.
The price for a turnkey business is highly variable, depending on the earning potential of the business and the notoriety of the brand. Purchasing a smaller businesses may be as simple as purchasing any other product. Larger business ventures usually require more work, sometimes even requiring a special broker to assist in the purchase. Purchasing a turnkey business can be a satisfying experience or it can be no better than a scam depending on the situation, so potential buyers should exercise extreme caution when investing in these businesses.