What is a Total Joint Replacement?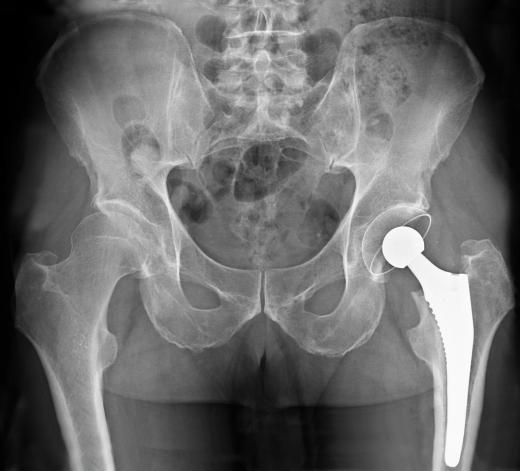 Total joint replacement is a process in which a damaged joint is replaced with an artificial joint, also known as a prosthetic joint. The ends of the bones that compose joints are coated in a thick tissue called cartilage that allows for smooth and pain-free movement. Cartilage, however, can wear out or become diseased, resulting in severely restricted motion and extreme pain. In such cases, individuals may turn to total joint replacement to relieve the afflicted joint of pain and it make it more usable. Total joint replacement typically is a last resort; sometimes, other treatments such as medication or physical therapy can be used effectively to reduce pain.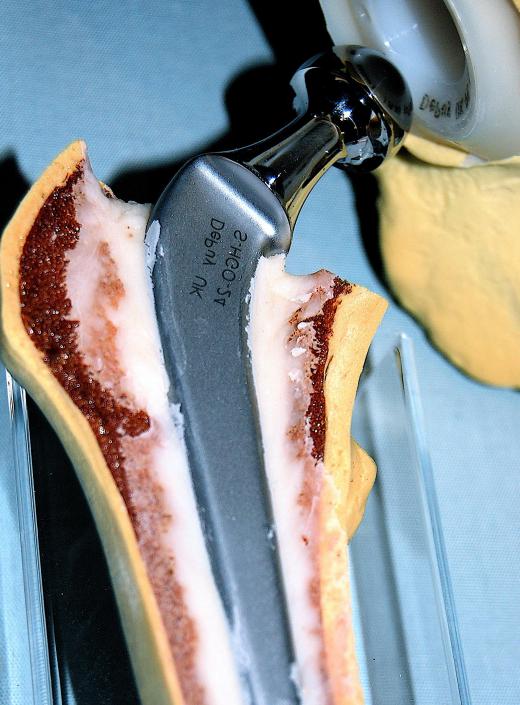 A normal prosthetic joint is made up of two primary parts; one is made of metal and the other is made of plastic. Just as many joints resemble a ball fitting into a socket, the metal part of a prosthesis fits snugly in the plastic part. Prosthetic joints are shaped differently to match the specific types of joints they are intended to replace.
During a total joint replacement surgery, the patient is given an anesthetic while the surgeon replaces the joint. The damaged ends of the bones that compose a joint are replaced with metal and plastic pieces shaped to match the design of the original joint. Plastic bone cement may be used to tightly attach the prosthetic joint to the existing bone, or the prosthetic joint may be made to lock directly on to the damaged bone.
One is generally able to begin using one's joint within days after a total joint replacement surgery. At first, it may be necessary to walk with a walker or cane if the knee or hip was replaced. After a while, though, normal motion such as walking and sitting should be easy and painless. Exercise is an important part of the recovery process after a total joint replacement. In many cases, physical therapy is necessary until the patient is comfortable with his new joint.
Though total joint replacement is generally safe and effective, there are a few complications that could occur during the surgery. An infection could occur around the site of the surgery or blood clots could develop after the surgery. While these complications are serious, they are not unique to joint replacement surgeries. They are normal risks that accompany most surgeries.
Before a total joint replacement is conducted, an individual undergoes a series of tests, including physical examinations and x-rays, to make sure the replacement is actually necessary. If other options are not viable, total replacement is considered. For reasons of expense, risk, and inconvenience, other methods of treatment are generally preferred to surgery.


By: NICOLAS LARENTO

An X-ray of the pelvic area, showing a total hip replacement.

By: JASON WINTER

Total replacement of a joint with a prosthesis is usually a last resort treatment.

By: marilyn barbone

Surgeons may recommend total hip replacement when the hip joint is extremely damaged because of arthritis or other conditions.