What is a Tort Attorney? (with pictures)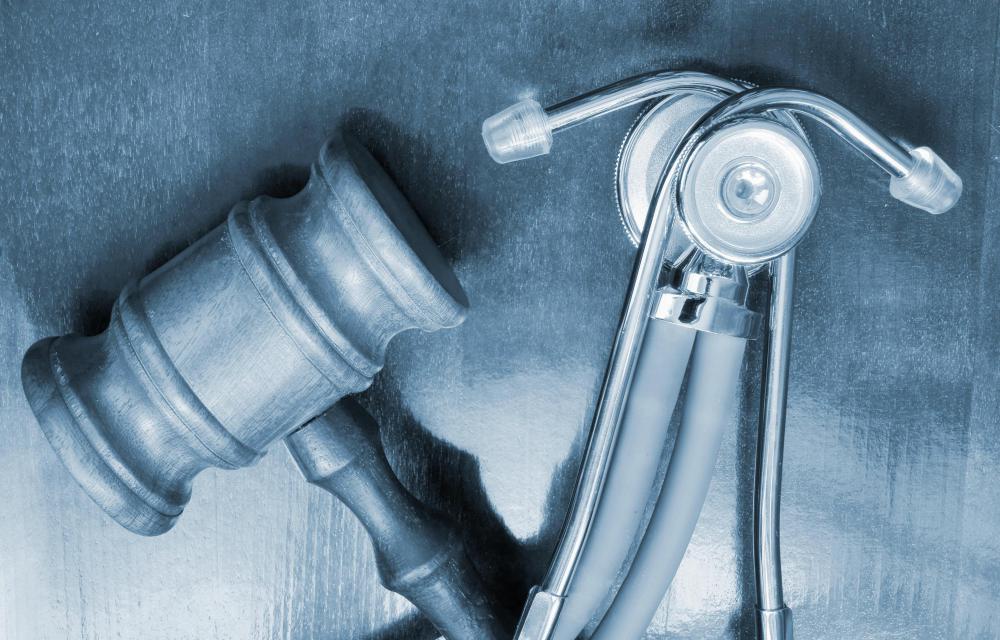 A tort attorney is a lawyer that provides legal representation to people who have suffered an injury or loss due to the actions of others. People often refer to this type of attorney as a plaintiff's attorney, accident attorney, or a personal injury lawyer. Generally, these types of lawyers try to recover monetary awards on behalf of their clients in court. They will usually represent a client on a contingency basis, which means that the tort lawyer will only charge a fee if he or she is able to recover money damages on behalf of the client. In many jurisdictions, the contingency fee is typically 33% of the amount recovered plus legal costs.
The term tort means a legal wrong such as a car accident injury, assault and battery, or other forms of harm. A tort can be intentional or unintentional, otherwise known as negligence. A tort attorney assists clients by initiating a civil lawsuit against those allegedly responsible for the injury. The body of tort law is broad and a tort attorney must often specialize in a particular area. For instance, some lawyers will specialize in handling vehicle injury, slip and fall, product defect, or medical malpractice cases.
A tort attorney must have knowledge of court procedures, negotiating with insurance adjusters and opposing lawyers, and with the body of law covering the particular area of practice. For instance, a birth injury lawyer is a tort attorney that represents victims of medical malpractice. This type of tort lawyer must have extensive knowledge of medical malpractice as it relates to the various types of injuries that can arise from childbirth. This knowledge is necessary to among other things help the lawyer evaluate the case, know what types of questions to ask the responsible parties, and to bring in experts to testify about the standard of care. This background enables this type of attorney to represent his or her clients effectively.
Most often, a tort attorney will accept a case on a contingency fee basis. This means that the lawyer will be paid only if he or she is able to recover money on behalf of the client for pain and suffering, medical bills, lost wages, and other damages. If the tort attorney is not fully confident that the opposing party is liable, or if the attorney determines that that the responsible party does not have the money to pay a judgment, then attorney will explain this to the prospective client and may decline the case.
A tort attorney may specialize in handling medical negligence cases.

A tort attorney might represent someone who has been injured.