A tool chest is a storage container for various tools, including those commonly used around the house. Keeping tools in a chest is not only a great way to keep them organized, but also can help prevent rust and damage in a proper environment. There are many different types of tool chests available, from basic models to extensive and impressive multi-layered structures.
Like a dresser for clothing, a tool chest for tools can be an asset to any organized work room or garage. Basic models typically can fit the most common tools, such as hammers, screwdrivers, wrenches, and a variety of screws, nails, and other accessories. Some come with handy drawer liners as accessories, that even provide imprints of each tool so that each has a specific place. A basic tool chest is a great gift for a person remodeling a home or for a newly qualified mechanic, carpenter, or woodworker.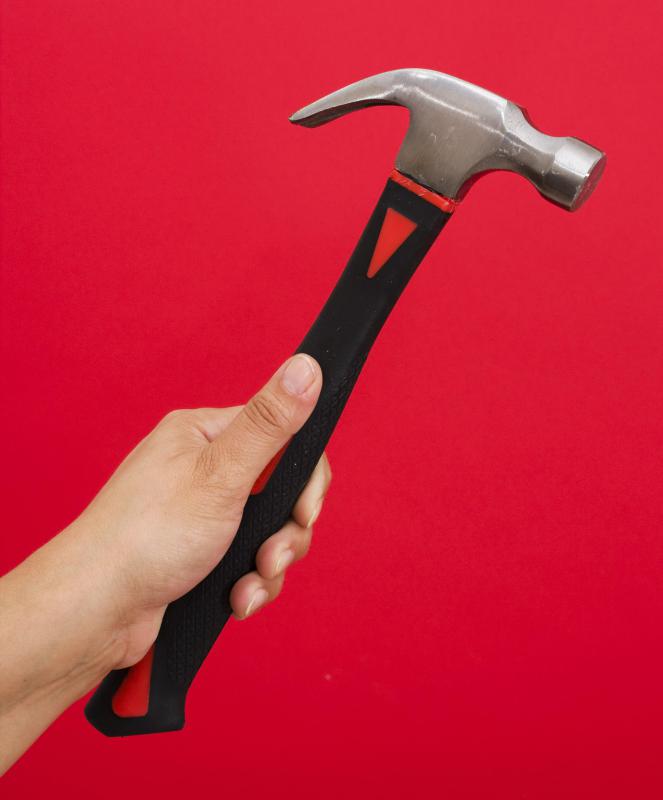 More expansive models of tool chests may feature dozens of drawers and cabinets, each a perfect storage place for a specific type of tool. Drawers are often created at specific widths and depths to help make management of certain tools and accessories easier. A large chest is meant for the dedicated handyman or worker, and probably is not necessary for someone who just occasionally puts a nail in a wall to hang a picture.
Most professional-level tool chests have extensive features that increase safety and durability. Most are made from metal, such as steel, to provide protection against damage and ensure a long life of usefulness. Tools can be quite expensive, and a tool chest may help protect valuable tools by providing locks on each drawer and even limited protection from fires or floods. Since a tool chest can represent quite an investment, many come with multi-year warranties to help ensure continued satisfaction.
Some people eschew the modern metal chest and prefer instead to make a more personal item. Those proud of their woodworking ability may want to craft their own tool chest out of wood, creating not only a useful product but a family heirloom or personal gift. Giving a child his or her own customized tool chest is a great way to encourage an interest in tools and crafts and teach valuable lessons about the proper care and storage of tools.
Tool chests are available online and in many home improvement stores. It is important to consider the size of the chest versus the amount of tools that need to go in it before purchasing. A good tool chest will have enough room to store tools neatly, but not so much that most of it is left empty. Consider checking consumer review websites to get an idea of the performance, durability, and flexibility of different models before buying.
A tool chest is used to hold common tools like screwdrivers and wrenches.

A tool chest may include a cordless drill.

Tool chests may include a hammer.