What Is a Therapeutic Alliance?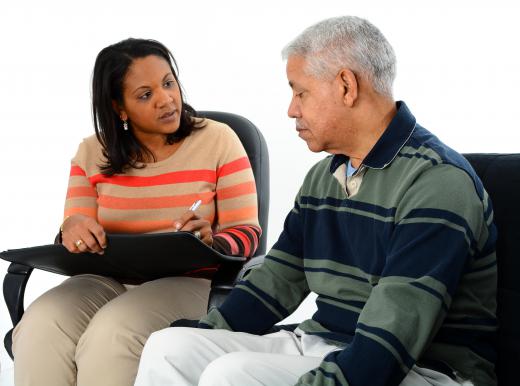 A therapeutic alliance is a working relationship between a mental health care provider and a patient. Research on this subject indicates that a strong relationship can play an important role in treatment outcomes. It's also often a common determining factor in decisions to leave therapy, even when patients have not finished their treatment and the care provider may express reservations.
A number of factors contribute to the development and maintenance of the therapeutic alliance. Counseling can be a very intimate and personal experience, and patients may not feel comfortable in therapy with a provider they don't feel connected to. Additionally, compliance with pharmacotherapy can depend on the therapeutic alliance, and whether the patient trusts the provider. Patients who believe they are participating in cooperative treatment with someone who supports and validate them can experience better mental health outcomes.
This can be a concern whether a patient is seeing a therapist on a short-term basis, or may require ongoing therapy. Someone might approach a counselor for advice with coping with a major life event like moving or getting married, for instance. Other patients might want ongoing counseling to work through complex issues or to help them manage chronic mental health conditions like depression or bipolar disorder. The level of connection with the therapist is critical for patients to feel open and comfortable.
Care providers can start establishing a therapeutic alliance with the very first appointment. In the course of patient intake, they can learn more about how the patient interacts, and what kinds of communications the patient responds to. They can also validate the patient's concerns, reaffirming that the patient's decision to seek therapy was a good one, and provide specific support. This can include suggestions, a listening ear while the patient talks about an issue, role playing sessions, and other measures to help patients feel safe.
When patients and care providers work cooperatively, it also helps to have mutual goals for outcomes. Creating clear expectations at the beginning of therapy can help both parties assess how well the therapy is progressing. This can also be useful if either party decides to terminate the therapeutic alliance for any reason, ranging from not accomplishing outcomes to clear personality differences that make the partnership a mismatch. If therapy is terminated before it is complete, the care provider may have recommendations for alternative counselors, to encourage the patient to continue rather than losing ground on any progress that has been made.


By: Rob

A working relationship between a therapist and a patient is a therapeutic alliance.