A styling salon may have varying degrees of definition, and there seems no true consensus in the hair care and related services industry on what can meet that definition. People would most look to a styling salon as perhaps offering more services than hair care (cuts, styling, perms, colors, relaxers, weaves) but plenty of salons only offer hair care services and have no other things, such as manicures and facials, to offer customers. In contrast there are plenty of styling salon locations that have numerous extra services and begin to cross over into spa territory.
Despite the great range in services at a styling salon, it's still possible to suggest a few types of hair, skin or body care that may take place. Some of the treatments or care a person might receive at a styling salon include of course hair cutting and styling, with aforementioned color treatments, perms, etc. Waxing services, especially facial waxing is widely available in these salons, and some have rooms open where people can privately obtain leg or bikini waxes too.
Other treatments that may be obtained in styling salon include a full range of nail care services, both for hands and feet. Manicures and pedicures are common. More extensive facial treatment could be offered in the form of facials or mini facials, and styling salons may have makeup services too, and pay a licensed aesthetician, cosmetologist or make up artist to give makeup and skin care advice to clients. Some salons are more like spas and clients at these more complex facilities might be able to get massages or a variety of body skin care treatments. However, to make matters confusing, when this extent of care is offered, a styling salon might split itself into two parts: salon and spa.
From time to time a facility is called a hairstyling salon instead. Usually this is meant to indicate that the principal focus is hair care, but not always. It's quite possible to get a manicure or pedicure in a number of hair styling salons.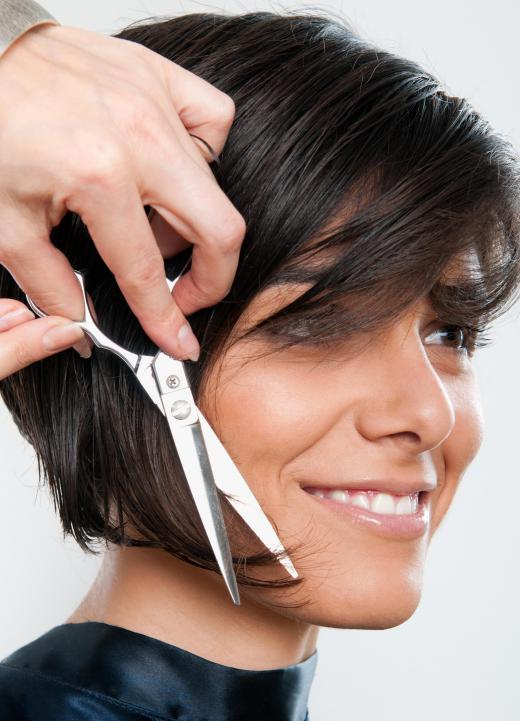 Given the number of potential treatments that people could receive at a styling salon, there is huge variation in types of employees. Most salons have hair stylists and the term salon could possibly correspond with additional training or experience. Salons may employ special colorists who are especially expert in applying or correcting hair color. Manicurist/Pedicurists could be on hand. Skin care treatment specialists are often present, and a salon could hire massage therapists too.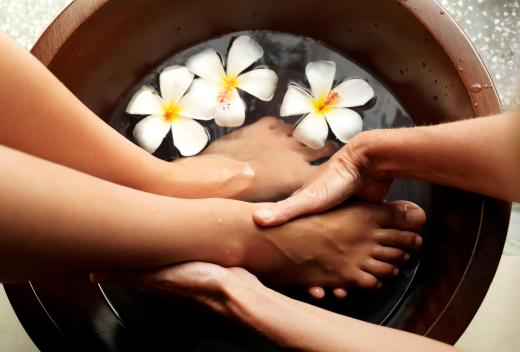 Since there are so many possible beauty or body care options at styling salons and because this list is inconsistent, people may have to do some research before booking an appointment. Salons usually list their services along with price, and these lists can prove helpful for customers looking for specific things. It's convenient to get several services at the same facility, and many people choose to frequent those businesses that have the greatest variety in employees and care.
AS FEATURED ON:
AS FEATURED ON:






By: Valua Vitaly

Salons may offer manicures to patrons.

By: Rido

Hair cutting and styling are common styling salon services.

By: Yuri Arcurs

A woman getting a pedicure at a styling salon.

By: WavebreakMediaMicro

Some styling salons might also offer massages.

By: Africa Studio

A styling salon may provide hair coloring services.

By: bertys30

Spa-like salons offer skin treatments like facials.

By: Max Tactic

Hair washing is typically included as a service at styling salons.