What is a Speculative Cover Letter?
A speculative cover letter is a letter a job applicant sends to determine if a company has any vacancies or would be willing to keep the applicant's résumé or curriculum vitae on file for future reference. This is not sent in response to a specific advertised job opening. Speculative job applications can sometimes yield favorable results, especially when someone has excellent qualifications and the work experience to back it up.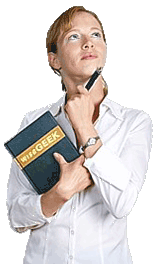 There are five main sections to the speculative cover letter. The opener should explain why the person is sending the letter and indicate that she knows the name of the company and is familiar with what it does. In the next paragraph, the job seeker can talk about the nature of her interest and add a discussion of her qualifications, adding another section to say why she would be a good fit with a particular company. These four segments sell the job applicant to the company, explaining why the human resources department should follow up rather than throwing the application in the trash.
Finally, a speculative cover letter should close with an expression of thanks and the sender's name and contact information. Common mistakes on cover letters of all kinds include failing to include contact information or neglecting to close with an appreciative comment. It is also important to direct the job application to a specific person, as this shows that the writer has actually researched the company, and it is critical to get this person's name and title right.
People may send out speculative cover letters for a variety of reasons. The rate of return is much lower than with regular job applications because many companies do not respond to speculative cover letters. It is important to avoid sending such applications to companies that specifically ask people not to send them, as this could be a black mark if the company has an opening later. People seeking work without the awareness of their current employers can note that references are available on request, giving them time to talk to their employers if they get any positive responses to the speculative cover letter.
When writing a speculative cover letter, it is critical to tailor it to the recipient. Job applicants may start with a basic template going over their interests and experience, but they should modify it to make it suitable for the company or the job. A company known for being very formal needs an equally formal, professional cover letter. For more casual companies where quirkiness or creativity may be valued, tweaking the cover letter to make it stand out is a good idea.