What is a Short-Eared Owl?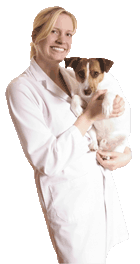 A short-eared owl, or Asio flammeus, is a medium-size owl that can be found throughout the world. As adults, these birds are about 13-17 inches (33-43 cm) in length, weigh about 7-16 ounces (198-475 g) and have a wingspan of approximately 36-44 inches (91-112 cm). In appearance, individuals vary in color but, generally, the short-eared owl is a mottled light and dark brown on its upper body but a cream color with dark streaks on its belly and chest. Males and females closely resemble each other except that the male is a little lighter in color, and the female is somewhat bigger. Its most distinguishing physical characteristic is the small feathery ear tufts that look like two ridges on the top of its head.
The short-eared owl is one of the most widely dispersed species of birds. This owl inhabits every continent with the exception of Australia and Antarctica. It is found in North and South America as well as in Asia, Eurasia and Europe. These birds also inhabit a variety of islands, such as Hawaii, the Galapagos and Iceland, in addition to being found on many of the islands in the Caribbean. Short-eared owls that live in the northern parts of their geographic range are migratory and will move south during colder months.
For habitat, the short-eared owl likes open spaces that have an abundance of small mammals because it is a bird of prey. With such a wide global range, this owl can be found wherever there is open country, such as on coastal grasslands, prairies, mountain meadows, agricultural fields and even Arctic and alpine tundra. Short-eared owls are well adapted to fairly flat land because of their nesting and hunting habits.
These owls hunt by flying a short distance off the ground over open areas and pouncing when they locate prey. The short-eared owl relies mostly on its excellent hearing ability to find prey and can locate it even under dense grass cover by listening. Sometimes, the short-eared owl will eat other birds, but its diet usually consists of small mammals. Its favorite prey is the meadow vole, a small rodent, but it will also eat bats, rabbits, mice and other animals.
Typically, the breeding season is from about late March to June in the northern hemisphere and from September to December in the southern hemisphere. Unlike most other species of owls, the short-eared owl builds its nest on the ground. Females build the nests and incubate the eggs, and the male brings food to the nest and provides protection.


Veterinarian with a puppy